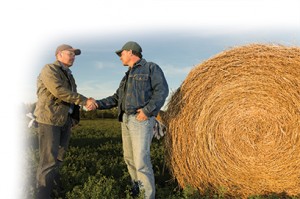 BioZyme Inc., manufacturers of natural feed supplements for a variety of animals including cattle, pigs, poultry, sheep and horses, has released its list of 2015 VIP Dealers. These dealers have dedicated themselves to growing their BioZyme business and work hard to provide the highest quality service to their customers.
"These dealers are part of an elite group who go the extra mile to support and promote our products and, for that, we would like to thank them and give them special recognition," said BioZyme Vice President of Sales and Marketing Lisa Norton. "This year proved to be extraordinary for BioZyme as we blew past our 2015 sales goals and broke records we didn't think were possible. We know our success would not be possible without the dedication and support of our nationwide network of dealers who believe in our products."
2015 VIP Dealers
Boyce Feed and Grain Corp., Waxahachie, TX
Falling Timber Farm LLC, Marthasville, MO
Shawnee Feed Center, Shawnee, OK
Nickells Vet Clinic, Stanberry, MO
Stockmen's Feed Bunk, Inc., Dalhart, TX
K Triangle Feed, Glendo, WY
Eldon C. Stutsman, Inc., Hills, IA
Red Rock Feeds, Wibaux, MT
Associated Feed & Supply Co., Turlock, CA
VFC Distributors, Inc., Milan, IL
Powell Feed & Milling, Green Forest, AR
Arnold F. Hess, Jr., Morganza, LA
Maryville Vet Clinic, LLC, Maryville, MO
Wayne J. Nelson Cattle Co., Langford, SD
Randy & Pam Quam, McLeod, ND
Kenneth Regnier, Kinsley, KS
High Hill Supplements, Schulenburg, TX
LaMoure Feed & Seed, Lamoure, ND
Earlybird Feed & Fertilizer, Goodfield, IL
Farm & Ranch Feed, Inc., Glenwood, AR
Rocking W Angus, Commerce, GA
Goering Farms, McPherson, KS
Fletcher's Feed & Farm Supply, Sulphur, LA
C.V. Ledbetter & Sons, Inc., Okmulgee, OK
Ful-O-Pep Feeds/Allied Feeds, Cuero, TX
Schaal Cattle Co. LLC, Burlington, CO
Darlington Feed & Ag Center, Darlington, WI
Sandage Feed, Gordon, NE
"It is our commitment to continue to work to exceed our dealers' levels of expectation in terms of quality of product and the service we offer," Norton said. "In 2016, we will be completing a plant addition and improvements so we can turn orders faster, as well as launch a new online dealer center that will include new CRM features. We also will be launching several new products and programs to extend our reach in the market. We feel confident that these improvements will enhance the dealer experience with BioZyme as well as help dealers provide the best service possible to their customers."
About BioZyme® Inc.
BioZyme Inc., founded in 1951, develops and manufactures natural, proprietary products focused on animal nutrition, health, and microbiology. With a continued commitment to research, BioZyme offers a complete line of feed additives and high density, highly available vitamin, mineral, trace mineral and protein supplements for a variety of animals including cattle, pigs, poultry, sheep, goats, horses and dogs. BioZyme brands include Amaferm®, AO-Biotics™, Amasile™, VitaFerm®, Gain Smart™, Vita Charge®, Sure Champ®, Vitalize®, Digest More®, DuraFerm™ and Peets Feed. Headquartered in St. Joseph, Missouri, BioZyme reaches a global market of customers throughout the U.S., Canada, South America, Europe, Asia and the Middle East. For more information about BioZyme, visit www.biozymeinc.com.