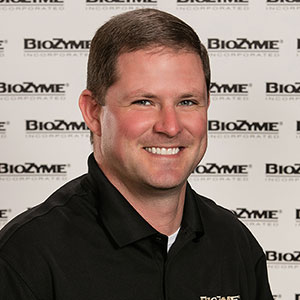 Ben Neale
For the last decade, Ben Neale has been involved in many facets of the cattle industry ranging from purebred herd management, to a private business owner focusing on direct marketing of feeder cattle. Neale joined BioZyme in 2014.
Neale holds a B.S. in animal science, M.S. in agricultural operations and management, and an M.B.A., all obtained at the University of Tennessee at Martin.
Ben and his wife, Lauren, manage their own cowherd and small flock of sheep in McMinnville, Tennessee. Neale is involved in numerous industry groups including, National Cattlemen's Beef Association's Young Beef Leaders, Five Nations Beef Alliance and his local county cattlemen's organization.