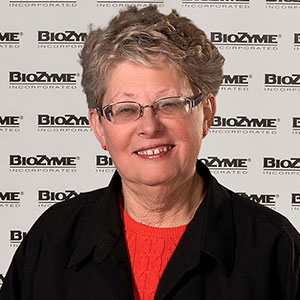 Dorothy Orts
Dorothy Orts began her work with BioZyme as a dealer. Her success and passion transitioned her into an Area Sales Manager and for more than 30 years she has covered the Dakotas.
Orts has fed VitaFerm to the family Galloway herd for nearly 40 years. Orts completed her B.S. at North Dakota State University in animal science.
Orts lives in Oriska, North Dakota, with her husband, Jack, and loves to spend time with her grandchildren.