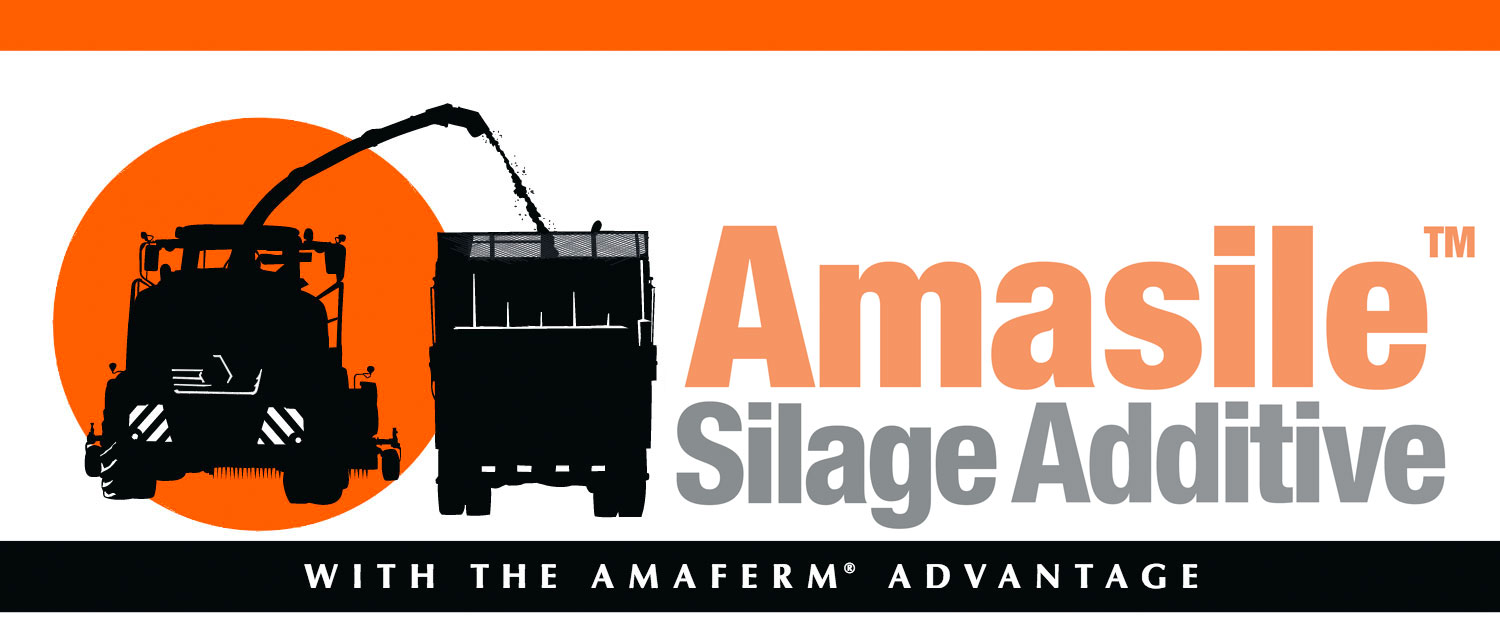 Think silage cutting now for more profit later. Pre-book your silage additive in case quantities by July 15th and have it invoiced and shipped on the date of your choice. Individual sales of Amasile™ will no longer be available.
| | Normal Level 1 Price per Case | Booked Price per case |
| --- | --- | --- |
| Case of two 2.5 gal | $379.66 | $275.00 |
Amasile is a silage additive that speeds of the progression of fermentation, sparing the valuable energy, protein and fiber components that are often destroyed during the ensiling process.
Apply to silage at the rate of 1 oz. per ton. One 2.5 gallon (320 oz) jug treats 320 tons.
Amasile does not contain live microorganisms and therefore, remains stable throughout application and storage.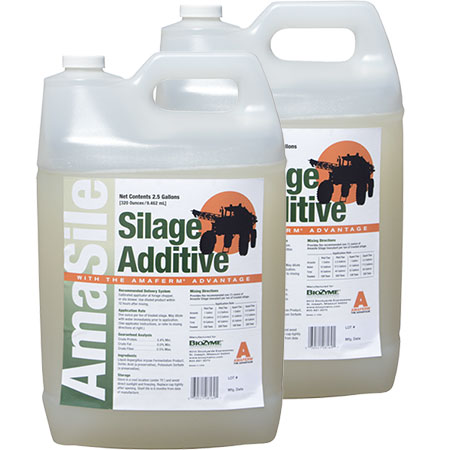 The Impact on Cows fed Amasile Treated Corn Silage
Summer Trial
Control
Treated Silage
Dry Matter Intake (lbs/day)
35.20
36.98
Milk Yield (lbs/day)
54.14
56.54
Weight Change (lbs/day)
-0.42
0.24
Winter Trial
Control
Treated Silage
Dry Matter Intake (lbs/day)
51.39
50.29
Milk Yield (lbs/day)
71.87
75.39
Weight Change (lbs/day)
0.46
1.17
Research conducted by Dr. Chiou, National Chung Hsing University, Taiwan
(Chiou et al., 2002 Asian-Australian Associ. Journal, 15:382-389