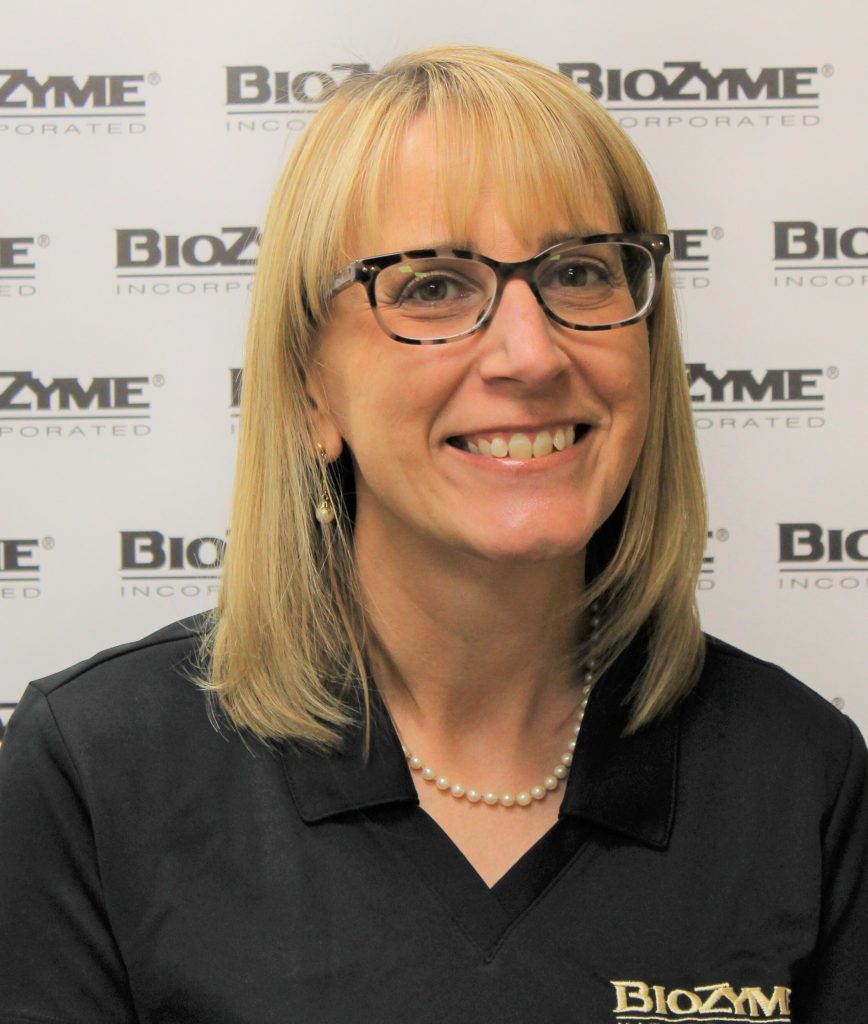 BioZyme® Inc., Saint Joseph, Missouri, welcomes Sarah Cravens as its General Counsel. Cravens brings an abundance of knowledge and experience to her new position that will help the company grow both domestically and internationally.
In her role, Cravens will use her skills in interpreting laws across borders, both within the United States and abroad. She will be able to use her problem solving and strategic thinking skills to help grow BioZyme's business, and she will be able to help others better understand the laws and legal implications of the laws in the various places BioZyme conducts business.
"I really like working with other people to help them understand a concept that will help them get where they need to go. When you are in a law school environment, people learn in different ways, and I just love to see when it clicks, and the light bulb goes on. I also love problem solving. While my job is titled general counsel, I think a lot of what I can help with is the strategic thinking, from the legal perspective and even more broadly," Cravens said.
Cravens most recently served as the Vice President of Strategic Initiatives, Chief of Staff and General Counsel at Missouri Western State University in Saint Joseph. Prior to that, she spent 14 years at the University of Akron as a law professor and administrator in higher education. The Oklahoma native earned her Juris Doctor from Washington & Lee University in Lexington, Virginia. She has her master's and bachelor's from Cambridge University in the United Kingdom and Princeton University, respectively.
"As BioZyme continues to expand its purpose built feed additives using proprietary fermented biotechnologies, we will need to have intentional leadership that is not afraid of hard work, urgency, risk and a commitment to keep going when the road is not totally clear. Sarah is this kind of a leader and will provide the strategies and legal expertise we will need to provide care that comes full circle to the animals that we have the privilege to support," said Lisa Norton, BioZyme President and Chief Operating Officer.
One of the many skills that Cravens is excited to put to use is her passion for and talent in foreign languages. She is fluent in French and is also continuing to work on Italian, Japanese and German, with plans to learn other languages in the future. She has traveled to, lived in and worked in 20 countries, and will be a tremendous asset to the International Team at BioZyme.
"The practice of law is helping other people. It's about serving and that is what I'm all about. Overall, I want to make sure I am the best team player I can be to take BioZyme to the next level. I'm looking for the value-add that I can bring to the company. Not just what are the tasks I need to do today to do my job. What do I need to do to accomplish goals for the next five, 10 years," Cravens said.
When not practicing law and helping others, Cravens enjoys travel and being outdoors. She is a devoted aunt to her niece and nephews. She is life-timer learner and educator.
BioZyme develops and manufactures natural, proprietary products focused on animal nutrition, health and microbiology. With a continued commitment to research, BioZyme offers a complete line of feed additives and high density, highly available vitamin, mineral, trace mineral and protein supplements for a variety of animals including cattle, pigs, poultry, sheep, goats, horses and dogs. The company reaches a global market of customers that stretches into countries across five continents. To learn more, visit: www.biozymeinc.com.