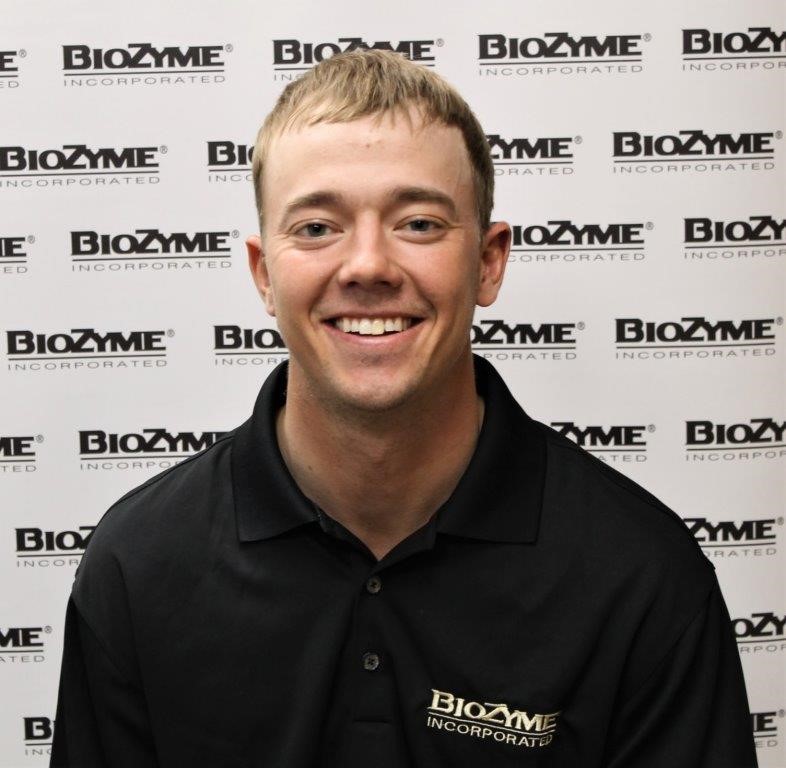 Montana native Tanner Jensen is the newest member of the BioZyme® Inc. sales team. He will represent the nutrition company as an Area Sales Manager in Montana and western North Dakota. Jensen, who lives in Philipsburg, Montana, will work with dealers and distributors to build the BioZyme business in his territory, while helping end-users.
"Although direct sales are new to me, I'm excited to use my passion for the industry and connections in the area to help grow the BioZyme business. Too many people have to drive long distances to get these quality products, so it is my goal to get product spread around to more dealers and open up more doors of opportunity for producers to get the products," Jensen said.
Jensen has a been involved in the cattle business for his entire life, growing up on a commercial cow-calf operation, which he is still involved with. After graduating in 2016 from Casper College in Casper, Wyoming, he became self-employed, preparing sale cattle for several seedstock operations. He also specialized in livestock transport. Jensen showed Angus and Simmental cattle while growing up.
"Tanner is very well-spoken, motivated and hard working. He is well-known and respected in the West, having grown up and lived his entire life in Montana. He will bring a long list of already established relationships and connections to this position, and we have high hopes for him to grow professionally as an ASM," said Jake Warntjes, National Sales Manager.
Jensen plans to use his skills and experiences to continue to grow the business while helping customers and potential customers realize the value of the what the BioZyme products will bring to their operations, both from an economic standpoint and for their animals.
He has always enjoyed the outdoors and claims to live in one of the most scenic parts of the country. When time allows, he does enjoy skiing, but really enjoys anything he can do outside, including working with his cows.
BioZyme is known for its supplement brands VitaFerm®, Sure Champ®, Vita Charge®, DuraFerm®, Vitalize® and Backyard Boost™. The company also manufactures and markets Amaferm®, the key additive in all its supplements. For a list of BioZyme Area Sales Managers, visit https://biozymeinc.com/our-staff.