Simple Solutions to Take to Your Next Jackpot
Depending on your location or what species you show, jackpot season is here or rapidly approaching. Jackpot shows are a great way to give your animals a warmup – get them out on the show road and give them the experience of getting out of your home barn, into the show ring and before a judge. However, it also allows them the opportunity to try other new things like travel, experience unfamiliar environments and drink water that is probably heavily chlorinated from being in town at a fairgrounds. All of these things can lead to unwanted stress and the potential to go off feed and water.
Since jackpot shows are supposed to be a positive experience for the exhibitor and the animal, the BioZyme® team recently compiled some favorite products to keep animals performing to their highest potential when exhibiting at these one-day or weekend shows. Read how our own show exhibitors, feeders and parents responded when asked what their one Vita Charge® product would be to take with them to a jackpot.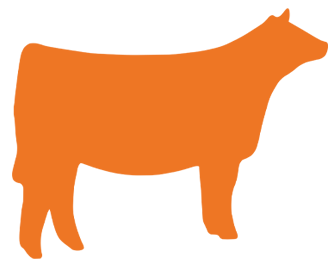 Cattle
Shane Schaake, Area Sales Manager in Kansas, said he would take the Vita Charge® Gel since it works quickly, is easy to give to cattle and doesn't take up a lot of room. The gel can also be used across species. It is designed to provide immediate support to the animal's digestive and immune systems. The gel contains AO-Biotics® Amaferm®, a research-proven prebiotic to enhance digestibility and MOS to normalize gut microflora and support the immune system.
"Going to jackpot shows, not everyone takes a full show box, so the size of the Vita Charge Gel is key. It requires a simple dosage. The main thing is it works," Schaake said.
The Vita Charge® Cattle Drench, now available in a 32 oz. size, is the choice for Chris Cassady, Ph.D., Beef Technical Sales Manager. The Cattle Drench is designed to support digestive health before, during and after challenges. In addition to Amaferm and MOS, it contains enzymes to generate a more rapid digestive response.
Cassady appreciates the fact that the drench is fast-acting and since most jackpot shows happen within one day, cattle need that rapid response to give them the fill they need to look their best.
"Cattle Drench is fortified with Amaferm and organic zinc to give cattle the rapid impact they need when they don't have a few days to lay over and get acclimated," he said.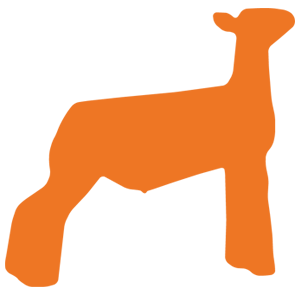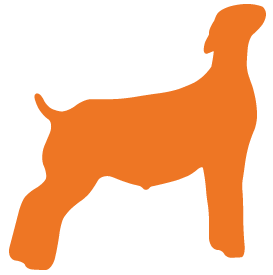 Sheep, Goats
Alan Lee, Director of Domestic Business Development, whose family hauls both cattle and goats frequently, said without hesitation he would make sure their show box includes the Vita Charge Gel. The gel is easy to administer and ensures those animals keep their appetites on the road.
Vita Charge® Clench Gel is the product of choice when hauling lambs for Lori Lawrence, Senior Manager of Commercial Marketing. Clench is a gel for all livestock designed to support normal digestive function during occasional diarrhea and scours. It contains Amaferm, MOS and electrolytes to support rehydration.
"Dehydration is detrimental to a show lamb and when they are hunched up with diarrhea, they are not fun to handle. Sheep are so susceptible to getting sick; you never know when something is going to break in them, so I never leave home without Vita Charge Clench Gel. It is quick acting and works wonders," Lawrence said.
Morgan Weinrich, Area Sales Manager in Colorado, Wyoming and Utah, said she would never leave home without Vita Charge® Liquid Boost®, another product designed for all livestock that provides immediate support to the animal's digestive and immune system.
"Lambs can struggle with the weather changes and travel stress, and the Liquid Boost promotes feed and water intake when they experience stress. The other thing I like about Liquid Boost is there are different applications. You can mix it in their water or drench your lambs. If you don't haul your own water with you; it covers up the flavor of the water and makes it palatable," Weinrich said.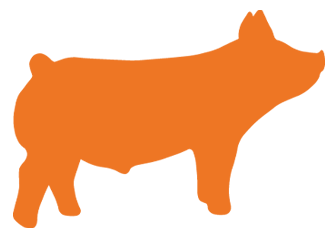 Swine
Shelia Grobosky, Content & PR Manager, takes her daughter to numerous pig jackpots each spring, and they never leave home without Liquid Boost. In fact, they start it in their water at home when the pigs arrive.
"We feel like the combination of the Amaferm and the MOS in the Liquid Boost helps our new show pig prospects get a jumpstart on eating and drinking when they get to us – a new environment. When we start hauling to jackpots, our pigs are used to the Liquid Boost and rarely go off water and feed due to that. They stay healthier all year, too," Grobosky said.
"If you sent me to a deserted island with only one Vita Charge product, I would definitely take Clench Gel," said Brenen Diesen, Area Sales Manager in Illinois and Iowa. "Once we start feeding them the way we do, those pigs start getting a little loose, and Clench is a lifesaver."
Regardless of if you prefer the Vita Charge gel or liquid products, is easy to see there is something for every species that should be in your show box this jackpot season. Keep your livestock eating, drinking and performing during these quick weekend shows with the rapid resilience found in the Vita Charge line. Our family wouldn't recommend these products to your families if we didn't believe in them. Which one will you have in your show box?