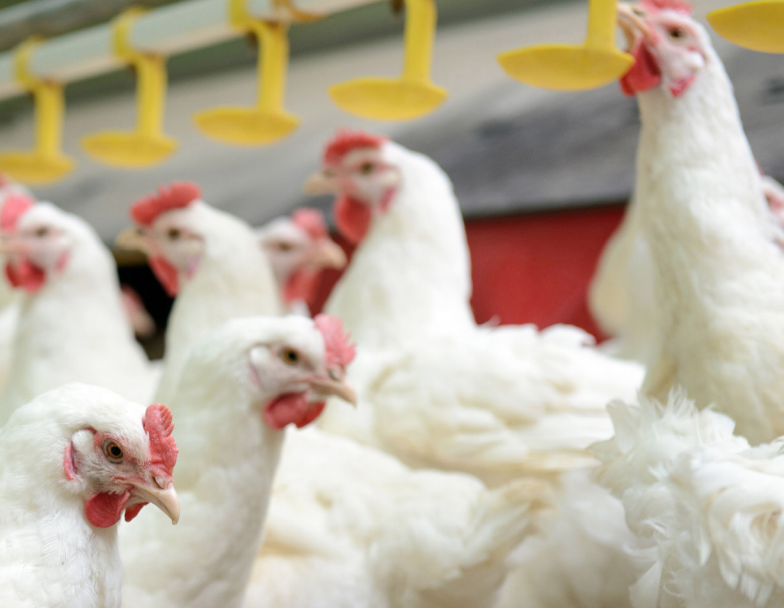 Why Vita Charge HydraBoost?
Contains Amaferm®
Boosts Water Intake
Boosts Gain
Boosts Homogeneity of the Group
Boosts Resilience
---
What is Vita Charge HydraBoost AVX?
HydraBoost AVX is a nutrient-rich, liquid supplement for poultry, powered by Amaferm, that combines vitamin A, D and E, B vitamins, electrolytes and gut health components known to combat the impacts of stress during any period of transition. Vita Charge HydraBoost AVX can support prevention of and treatment for Gangrenous Dermatitis and Necrotic Enteritis.
When to use Vita Charge HydraBoost AVX?
Day of "turn out" for 2-3 days
During any diet changes for 2-3 days
During challenges or stress
Make sure chickens have easy access to water and that waterer height and pressure are correct.
How is Vita Charge HydraBoost AVX distributed?
Vita Charge HydraBoost AVX comes in a 1 gallon jug and should be mixed with 4 gallons of water. Can be used with a medicator. Delivers at the rate of 1 oz. per gallon of drinking water (set medicator at 1:128).
The Effect of Vita Charge HydraBoost AVX on Water pH
On average, HydraBoost AVX will lower the pH of water 1.0 and 0.4 units, respectively. See the table below to determine more precise estimates of the change in pH you can expect. Due to variability in pH and natural acids and buffers, results may vary on individual farms.

For more information contact Brian Esters