What Our Customers are Saying
"Vitalize products with the Amaferm® advantage have had an amazing positive effect on everything from my Grand Prix horse to my young Hunter! Their weight, wellness, and body shape is improved in just 30 days."
- John McQueen, Nationally regarded trainer and USEF R-rated judge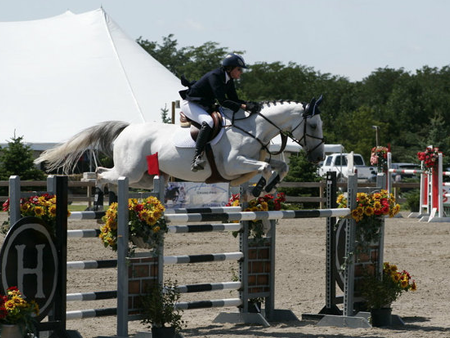 After two years of removing and treating a large sarcoma on my grand prix horse Catriel Z's chest, we had it removed for the seventh time and started feeding Amaferm Digest More and giving him the Equine Amaferm Recovery Paste. Amazingly, the sarcoma did not return. The only explanation the trainers and veterinarians could come up with was that his immune system was simply so much stronger and able to fight back harder than ever. Healing from the inside out with a good nutritional program made all the difference!
- Hillary Gromus | Texas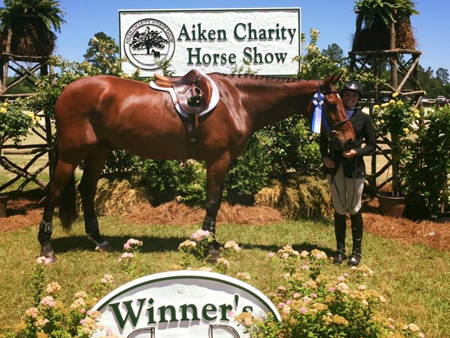 When I got this horse 18 months ago he was thin, had no top line, had little energy, and was a poor eater. After putting him on Amaferm, everything changed. Now he has a healthy appetite and a more positive attitude. He gets Amaferm Digest More in his feed every day and Amaferm Equine Recovery Paste on show days. Our trips to the winner's circle just keep increasing! We were so happy with the results that we now order Amaferm products for our dog, too!
- Darby Pease, 2015 National Medal Qualifier and EAP National Stable Manager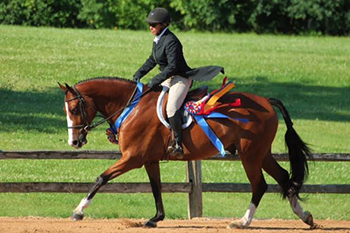 "Three years ago I had an anorexic mare that I had tried every product and treatment I could think of, but nothing helped. We gave her three Amaferm Equine Recovery Paste tubes in three days and saw an incredible change. We then put her on the Digest More pellets and in two weeks she gained at least 100 lbs and her coat bloomed. I became a huge believer in these products at that point and put all 50 horses in my barn on the Digest More pellets. It's amazing for the tough keepers for increasing appetite and weight gain. It also makes their coats shine better than any coat supplement I've ever used."
- Kim Barone | Minnesota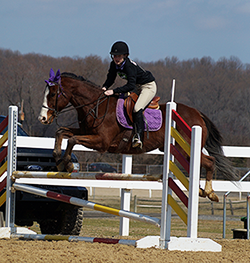 "When we purchased Chick N Surprise aka Hakuna Matata, he was under weight, had a dull coat, poor stamina and acted as if he had an ulcer. The first few shows were rough for the horse. He was so nervous about everything and didn't eat well. Once we started him on Vitalize Equine Protein Pellets he settled into eating and was less nervous. Midway through the show season he started winning first place in his jumper classes, and at the end of the show season, three months later he had gone from the bottom of the statistics to finishing third overall for the season. Hakuna's muscles are well developed now, he has the look of a champion in his eye, his coat is shiny, and he is not nervous anymore. His recovery time between classes is much better since being on Vitalize and has the stamina to keep going."
- Mary Bowen | Maryland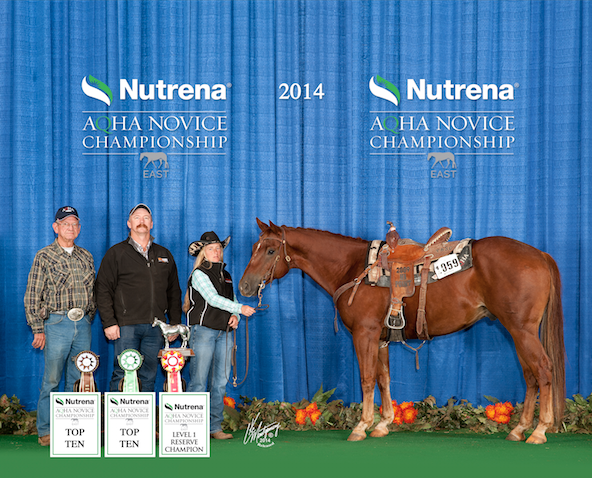 "I am a true believer in the entire Vitalize line and all of BioZyme's equine products. Prior to using these products I would use electrolytes after working our horses in the extreme heat. Now with the addition of these products I have eliminated the electrolytes and do not worry about the horses drinking. I also feed these products to our show horses and have seen a dramatic difference in their hair coat length and thickness, as well as improved muscle development. I owe all of these improvements and much more to these products!"
2014 AQHA World Show
Reserve Champion Novice Poles, Top 10 Barrels and Top 10 Stakes
- Missy Hayes | Arkansas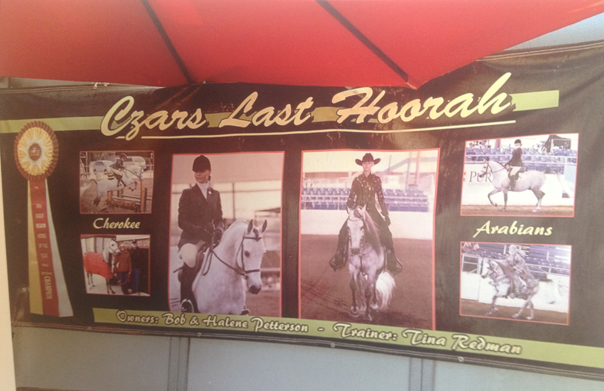 We have used Vitalize products for more than 28 years and haven't found a product that works better in terms of improving overall health, hoof health and giving that winning look. Czars Last Hoorah is just one of the many champions we have had over the years on BioZyme's products.
- Cherokee Arabians - Bob and Halena Petterson | Arizona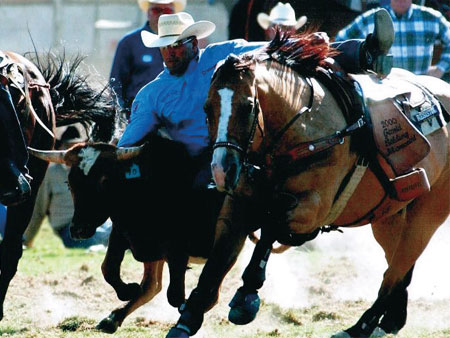 "All of us in the performance horse world are looking for the edge to keep our horses looking, feeling and performing great. Vitalize® does all of this and more. My horses look and feel great! I have noticed that I can feed less due to the increased utilization of the feed. When hauling  horses all over the country you have to constantly worry about the stress level you are putting your horses under. Are they going to stay on feed, are they going to show signs of colic, and most importantly are they going to perform? With Vitalize® I do not have to worry. This product has the gut working so efficiently that my horses are getting the most out of their feed. No worry about colic or weight loss and the increased stamina is awesome. Probably the best thing about this product is they can prove, through research, that it works. How many supplement companies can say that? Oh yeah, did I mention that the cost of the Vitalize® is extremely affordable. I actually have  lowered my feed bill by using Vitalize®. I believe in taking care of my horses and this stuff works!"
- Justin Davis Texas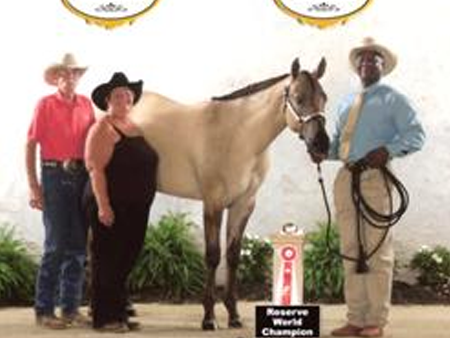 "My horses have more eye appeal and seem more willing and robust without an attitude. I was able to back down on the amount of grain I was feeding. I have been very happy with the overall condition of my horses and foals."
2009 World Champion International Buckskin Horse Association
- James Wood | Michigan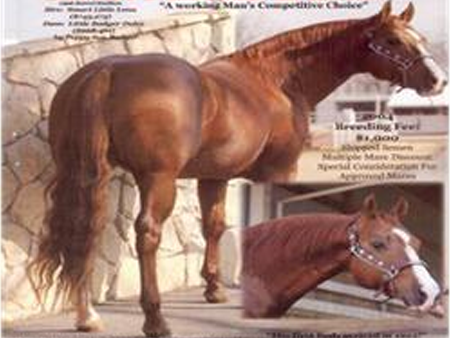 "Smart Little Dulce didn't start out looking so smart. He was said to be allergic to alfalfa and unable to put on weight. In 5 months on VitaFerm® Equine and Amaferm® Digest More™ Dulce gained 500 pounds. He was able to gain weight without excessive grain feeding and had no problems with colic or founder. He also shows no signs of allergies. Muscle tone has increased without being ridden and with only limited turnout. And he's much calmer and easier to handle."
- Denise Colclasure, Flying C Bar Ranch | Oklahoma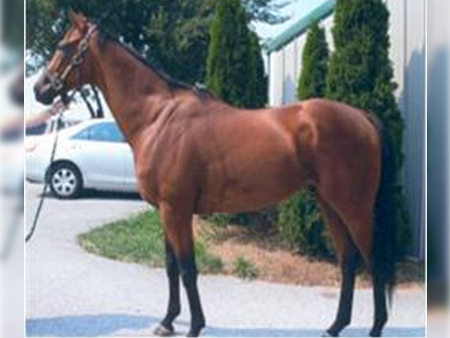 We have a three year old Stake Horse that had to be pulled off the track due to weight loss and digestive upset. He would only eat two or three bites of grain and picked at his hay. Being straight off the track you would expect this horse to be "hot" instead we were dealing with an underweight lethargic three year old with a dull hair coat. We had him on every kind of weight enhancer and digestive product along with giving him an ulcer treatment. Nothing seemed to help. After talking to a friend she told me about the BioZyme® products. We took this guy off all the supplements and fed him grain, hay and Vitalize®. Within ten days he was running and playing, even dragging me back and forth from his paddock. Something you would expect for a horse fresh off the track. After thirty days of rest and BioZyme® Vitalize he is now back into training and will hit the track soon. Thanks to the Amaferm® Quite Acceptable will be in the winner's circle soon.
- Stephanie Shineldecker, Silver Win Farm | Kentucky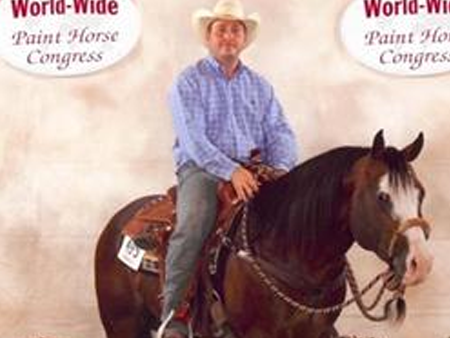 "Vitalize® has reduced our feed costs dramatically. We are feeding half the amount of grain and alfalfa hay as compared to six months ago and increased the utilization of our brome hay. Our horses look great and we have less colic and tie up issues! Our horses are our livelihood and they have to always look their best and perform to their full potential. We are very pleased with Vitalize®."
- Jennifer Goss & Joe Silbert | Arizona
"Within two weeks of using VitaFerm® Equine, the hair coat appears dark and richer. After 30 days, it starts to shine as if just brushed. This is true for all our horses, from broodmares to performance."
- Mike Kavanagh, Kavanagh Quarter & Paint Horses | Missouri