ABOUT BIOZYME
History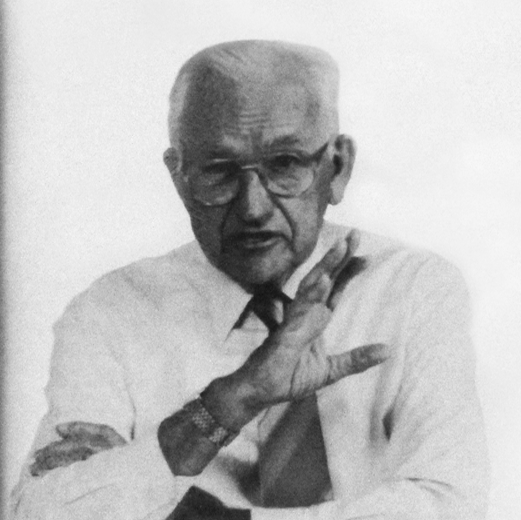 Larry Ehlert
For over 70 years, BioZyme has served the agriculture industry as an innovator in fermentation and animal health.
1951
BioZyme was founded in 1951 by a former feed salesman, Larry Ehlert, when he borrowed $2,500 to buy a feed store across from the booming St. Joseph, Missouri Stockyards.
1965-1968
Larry worked diligently to expand the business, and in 1965 and began selling supplements. Then, in 1968 he purchased a patent and marketing rights to an unheard-of direct fed microbial produced from a fungus called Aspergillus oryzae.
PRESENT
A visionary man, always ahead of his time, Larry knew there was a place for that type of ingredient in animal production. Now, 60 years later, BioZyme still relies on Amaferm to deliver performance. It has been research proven to increase digestibility in a range of species, and has over 175 published journal articles, theses, abstracts, and controlled field trials supporting its effects.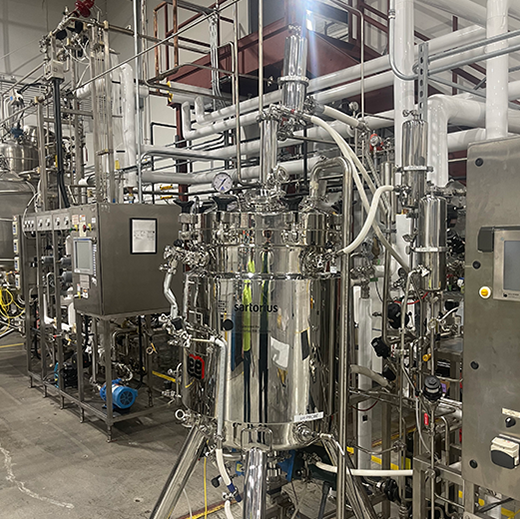 Today, BioZyme uses the same strain of A. oryzae to develop new pre- and post-biotics under the brand AO-Biotics. In addition, BioZyme offers supplements and animal health products for a variety of animals including cattle, swine, poultry, sheep, goats, horses and dogs. The BioZyme Family of Brands include AO-Biotics®, VitaFerm®, Gain Smart®, Vita Charge®, Sure Champ®, Vitalize®, DuraFerm® and Backyard Boost®. Headquartered in St. Joseph, Missouri, BioZyme reaches a global market of customers throughout the U.S., Canada, South America, Europe, Asia and the Middle East.
---
WHAT WE VALUE

RESEARCH

For over 60 years, BioZyme has included research as one of its core values. We choose to invest in research so we can be forward-thinking and innovative while staying ahead in our commitment to care that comes full circle. We use a 3-prong approach.

Discovery studies focus on the generation of new hypotheses that fit or explain given data sets. In the narrowest sense, the term "discovery" refers to the purported "eureka moment" of having a new insight.

Mechanistic studies use the difference between treatment groups to explore the mechanism of action of the treatment. The result of these efforts is to not only know that a treatment works, but to know how it works.

Validation studies generate and document data by observing animals in their normal and natural environments either as a control or with a specific treatment. Validation helps define the scope or range of conditions under which reliable results may be obtained.

---

INNOVATION

Innovation at BioZyme occurs in every battalion, at every level, with every employee engaging in idea campaigns asking "what if" to turn ideas and/or knowledge into successful business taking risks to attain superior competitive advantages.

---

INSPIRATION

Psychologists from the University of Pennsylvania created the inspiration scale-a tool that measures the rate a person experiences inspiration. This scale not only allowed them to determine who was inspired regularly, but also the impact this inspiration had on their lives.

People who scored higher on the inspiration scale accomplished more. They had a stronger drive to master their work and were naturally more motivated, confident, and creative.

Inspired individuals yield more positive results because they are able to connect the mundane to the meaningful.

---

GIVING BACK

BioZyme is committed to sharing our resources to make a difference through advocacy for the sustainability of agriculture along with animal and human well-being.

---

Junior Livestock Show Program

BioZyme is dedicated to the youth livestock industries and all that support students and exhibitors through those programs.