RESEARCH is the basis for all product development, learning and positioning. BioZyme's research team works with universities and species-specific controlled field trials and as a result, have over 100 published research publications on Amaferm®, its mode of action, digestibility and impact on animal performance. These research efforts continue today to further define the efficacy and value to the sustainability of production agriculture through precision-based biotics.

BioZyme is dedicated to INNOVATION and state of the art technology to develop and manufacture the most effective natural, proprietary products in animal nutrition & health. With that said, BioZyme wholeheartedly believes that innovation is not limited to product development or manufacturing processes. BioZyme encourages innovation in every department, at every level and with every employee.

BioZyme is committed to impactful OUTREACH that encourages engagement and creatively supports our "communities" through stewardship and humanity.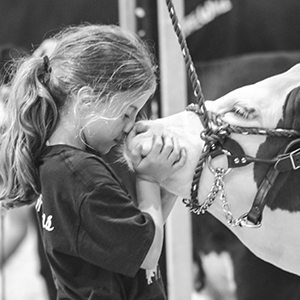 Junior Livestock Show Program
BioZyme is dedicated to the youth livestock industries and all that support students and exhibitors through those programs.