Supplementation programs should continue to be important building blocks for cowherd nutrition programs even during belt tightening times. It is during these lean times that getting the most 'bang for your buck' becomes even more critical when selecting which, how much and what supplements to feed.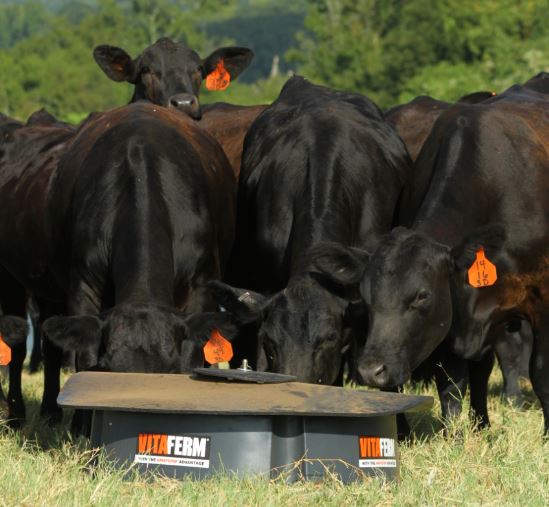 The cow operations that continue using solid supplementation programs, regardless of the state of the cattle market, will be making management decisions that produce profits, said Twig Marston, Technical Sales Field Manager at BioZyme Inc., leaders in natural supplements for all species of livestock.
"It has been repeatedly proven that proper mineral, feed additive and protein supplementation will economically increase beef production," said Marston. "Supplementation has also been proven to increase the pounds of calves weaned through improved reproduction and increased weight gains."
Continued supplementation makes long-term economic sense on a variety of levels:
Positive fetal programming increases calf weight gains, carcass premiums and reproductive rates.
Improved body condition score lends to increased pregnancy rates.
Higher fertility equates to more pounds weaned per cow exposed.
Increased immunity leads to decreased sickness.
"For decades, producers have known that supplementing gestating cow diets with the trace mineral zinc reduces the number of retained placentas. The 2010 Beef Improvement Federation proceedings indicated that organic trace mineral supplementation can improve weaning weight more than 40 pounds and Oregon research has also supported a substantial weaning weight advantage of nearly 50 pounds," said Marston.
A 2016 Journal of Animal Science article reported that the treatment for bovine respiratory disease in feedlot calves was reduced by 50% when their mothers were supplemented in the last trimester with organic trace minerals, he said.
"Research also continually shows that increasing forage digestion unlocks dietary energy and protein that allows cows to increase body condition score, return to estrus faster and improve pregnancy rates," he said. "If we would shop for supplements like we shop for television viewing packages, we would be looking for bundles of service, packages that put several items together for the best value. It should be the same with nutritional supplements for cows."
Marston recommends VitaFerm® brand natural supplements formulated to address several needs at once. These supplements include Amaferm®, a direct-fed, natural microbial additive that increases forage digestibility. By utilizing VitaFerm supplements, producers can enhance forage digestion, provide needed vitamins and minerals, and maximize a cow herd's potential and profit.
"The increase in digestibility lowers the dependency on the amount of protein supplement often required and increases the energy and protein derived from the diet," Marston said. "VitaFerm supplements contain the appropriate type and amount of mineral, organic trace mineral and vitamin fortifications to balance diets; ensuring cow herds will remain productive, healthy and fertile. VitaFerm products give producers a cost effective 'bundled' supplement program."
For more information on VitaFerm's complete mineral line, visit: www.vitaferm.com.