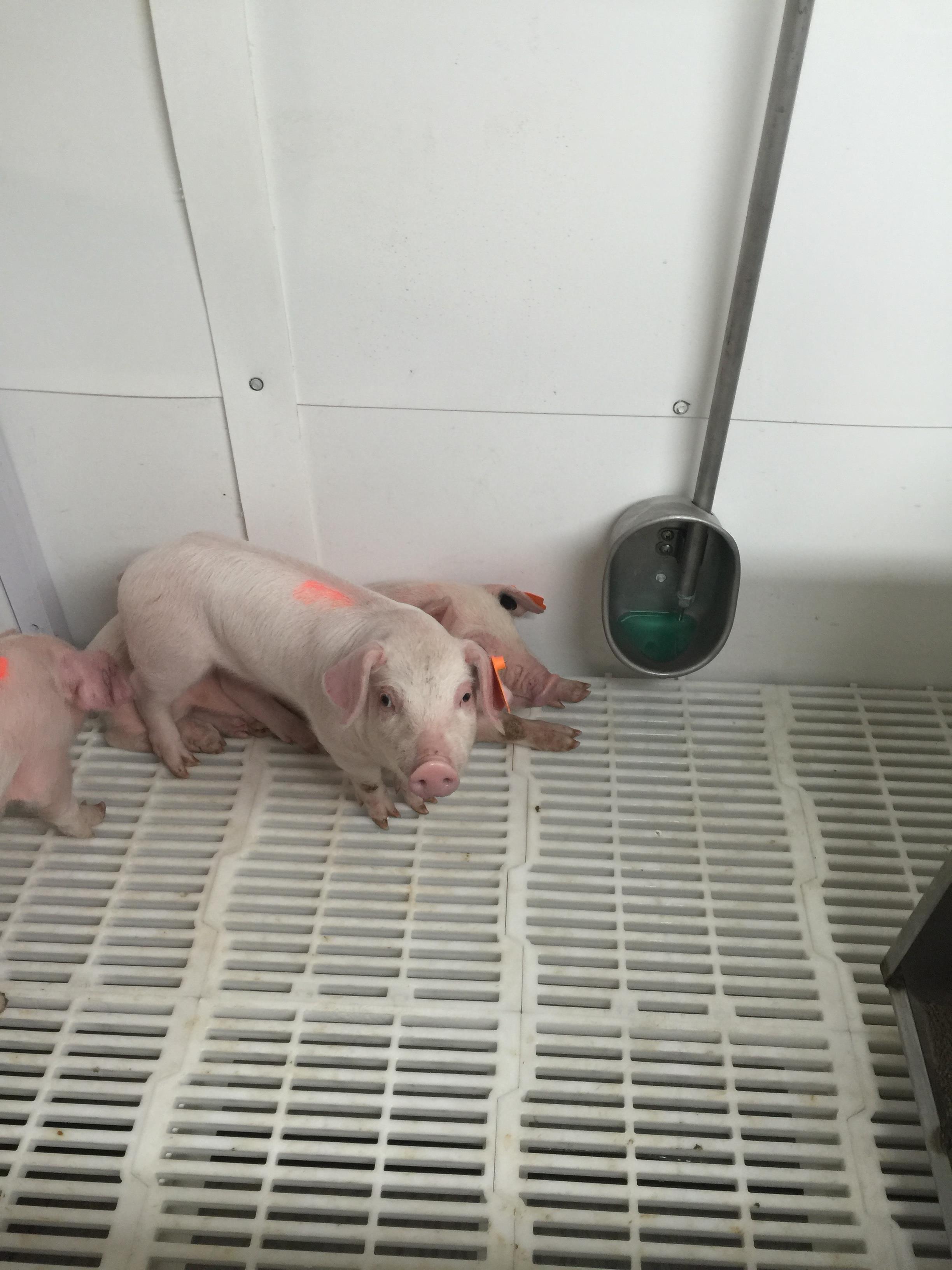 BioZyme has made a commitment to research and development of new products for its recently launched commercial supplement brand LiquiFerm® through the designation of a post-weaned pig nursery and research unit at its Winding River Research Farm in Savannah, Missouri.
Since its opening in November, 2015, BioZyme's research staff has conducted two trials focused on evaluating strategies to decrease post-weaned stress in pigs. The team, which is led by Dr. John Sylvester, BioZyme Director of Research and Development, is focused on gastrointestinal maturation and function with regard to transport mechanisms and inflammatory response. The staff measures feed and water intake, body weight and general measures of health like fecal score, depression and body temperature.
"Information is power," said Dr. Sylvester. "The more that we know about post-weaned pigs, the better we are at making recommendations to support a healthier and more productive growing animal. We are leading the industry in defining gastrointestinal health by evaluating the effects of products, compounds and strategies at the cellular level to determine the mode of action directly and indirectly at the tissue level."
BioZyme has made a significant financial investment and committed personnel resources to the new facility. The nursery occupies a large area within the farm's main facility office and maintenance building and contains 16 raised pens constructed with Double L Excelerator® plastic flooring. The pens are set above stainless steel drops that take waste to a drain exiting to a sump tank with a maceration pump to grind the waste for application in the fields. Each pen has stainless steel, 3-hole Chore-Time® feeders and stainless steel cup waterers with nipples. Each pen is also fitted with digital flowmeters to measure water consumption and a Dosatron® medicator system. The temperature, humidity, fresh air and exhaust in the nursery is controlled by an Automated Production Systems TC5® controller.
The nursery can accommodate up to 64 post-weaned pigs for short-term studies, with the number decreasing as the pigs get larger and are sold to a local buyer. BioZyme procures pigs from local pork producers, such as genetic multipliers or commercial producers.
BioZyme customers may visit the nursery, but are only allowed to view it through a window and cannot enter due to biosecurity concerns.
"As with any other research facility, biosecurity is a priority of ours," said Sylvester. "We have the ability to disassemble the entire unit after every trial and power wash, clean and disinfect all of its components to maintain the integrity of our research."
Dr. Sylvester said BioZyme and its research team are prepared to grow the facility to meet the demands of the business and the industry. And, as always, the team will ensure that the questions they are trying to answer through their research result in a benefit to BioZyme's customers.