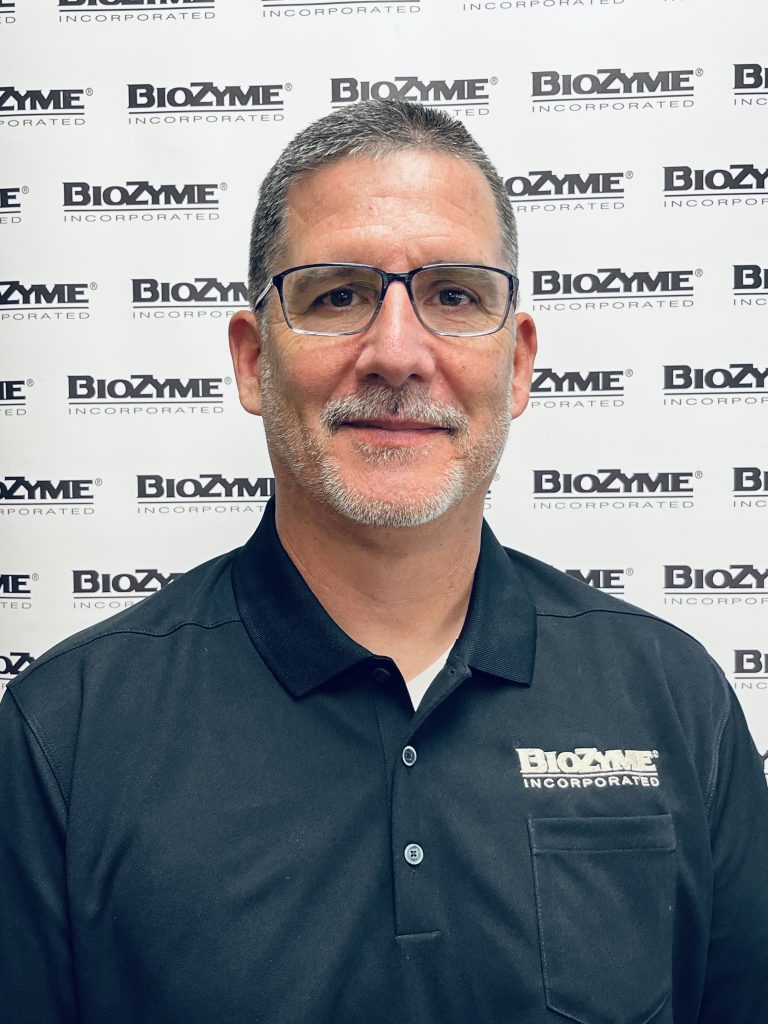 Byron Shields is the new Director of Decision Support for BioZyme® Inc., Saint Joseph, Missouri. In his role, he will assist with implementing information systems and data analytics with a system-wide focus supporting BioZyme's strategic decision making.
Shields has extensive experience in business analytics and computer information systems, having worked the last 27 years in Saint Joseph at Mosaic, formerly Heartland Health, in roles that included analyst, Director of Strategic Planning, Director of Business Analytics and Market Research and Vice President of Shared Systems. He has a bachelor's degree in Business Administration from Missouri Western State University.
He became acquainted with BioZyme President and CEO Lisa Norton through some collaborative projects at Mosaic. He was impressed with her insight and intelligence as well as her vision and passion for the company she leads.
"You can tell she sincerely cares about each of the individual employees and their success. That was extremely important to me. Plus, once you hear the history, understand the incredible work being done currently and get a glimpse of the future opportunities, who wouldn't want to be a part of such a great team," Shields said about joining the Leadership Team at BioZyme.
With inspired accountability one of BioZyme's core values, Shields will work to make sure all employees have the tools available to measure the metrics to help keep them accountable and help them better understand what success looks like.
"Simon Sinek says, 'If you hire people just because they can do a job, they'll work for your money. But if you hire people who believe what you believe, they'll work for you with blood and sweat and tears.' Byron Shields was recently hired to join the Leadership Team at BioZyme Inc. because he believes that care that comes full circle is a great way to grow a sustainable, giving and impactful business," Norton said.
Shields is married to his high school sweetheart, Beth, and they have two adult children and two grandkids, who he deems spectacular. He enjoys learning, reading, watching sports, working in the yard and spending time with family.
BioZyme is a global animal nutrition company that offers a complete line of high density, highly available vitamin, mineral, trace mineral and protein supplements for animals that are based on the natural prebiotic AO-Biotics® Amaferm®. In addition to the supplements, BioZyme offers feed additives that can enhance the value of any nutrition program. With headquarters in St. Joseph, Missouri, for more than 60 years, the company reaches a global market of customers that stretches into countries across five continents.