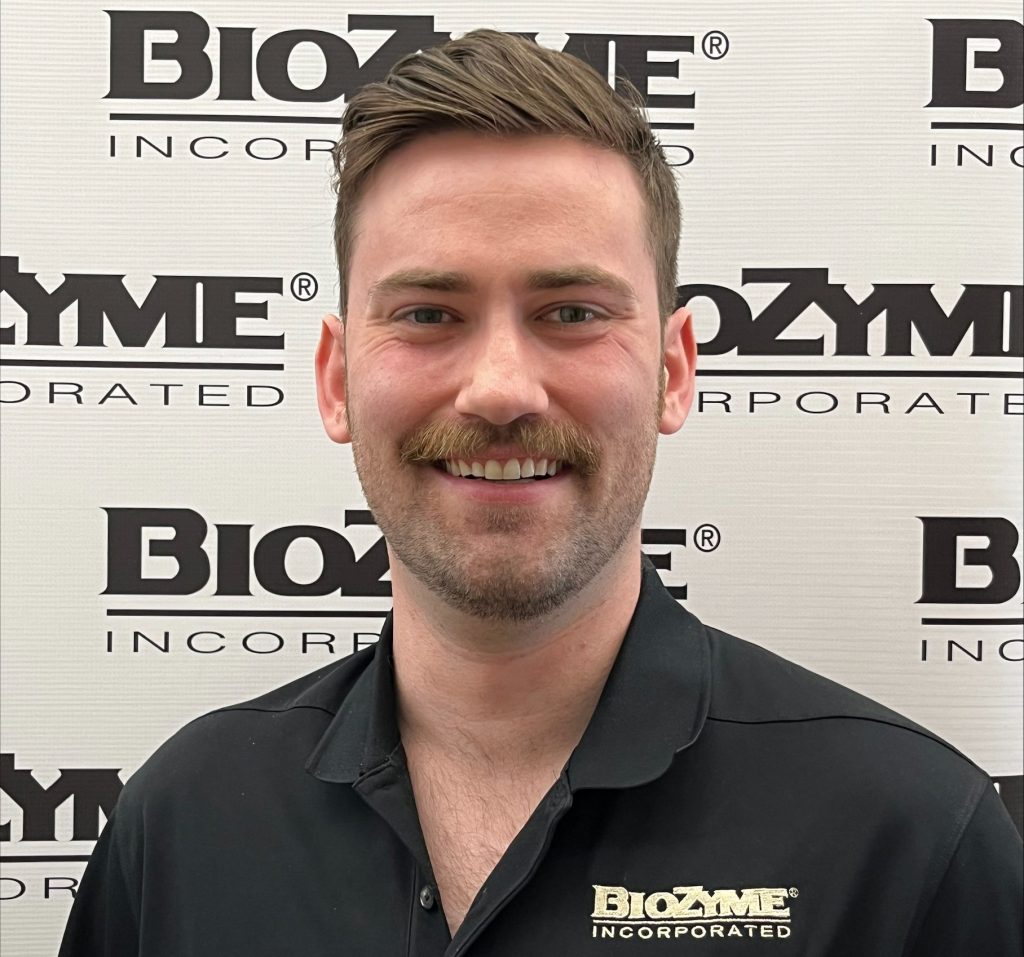 John Sprong, Kansas City, Missouri, is the new Content and Digital Strategy Manager. He will work with the Marketing Team to creatively optimize digital content across all websites and drive traffic to our web content resources and dealer locator.
"We are thrilled to add someone with John's distinct skill set to our team. He offers a unique perspective and brings the strategy needed to help optimize our content to increase readership, which will help drive sales and fill the marketing and sales funnel," said Lynsey Whitacre, Ph.D., Senior Manager of Smarketing and Product Development.
Before joining BioZyme in July, Sprong honed his search-engine optimization (SEO) and content skills as a SEO Copywriter for a web development and marketing agency in Kansas City. He has a bachelor's degree in Creative Writing from Carnegie Mellon University.
"I am very excited to be joining BioZyme. Coming from an agency environment, I have experience working with a broad range of clients year-round to develop their marketing content and plan for the future," Sprong said. "I look forward to being able to instead focus my attention singularly toward the growth of the BioZyme family of brands and can't wait to collaborate with BioZyme's stellar marketing team to take our web content strategies to the next level."
Sprong has a variety of skills he brings to BioZyme, including editing, SEO strategizing and implementation and story branding. His hobbies include taking long walks on the beach, video games, Dungeons & Dragons, travel, music and talking about pop culture too much.
To learn more about Biozyme and its family of brands, visit www.biozymeinc.com.