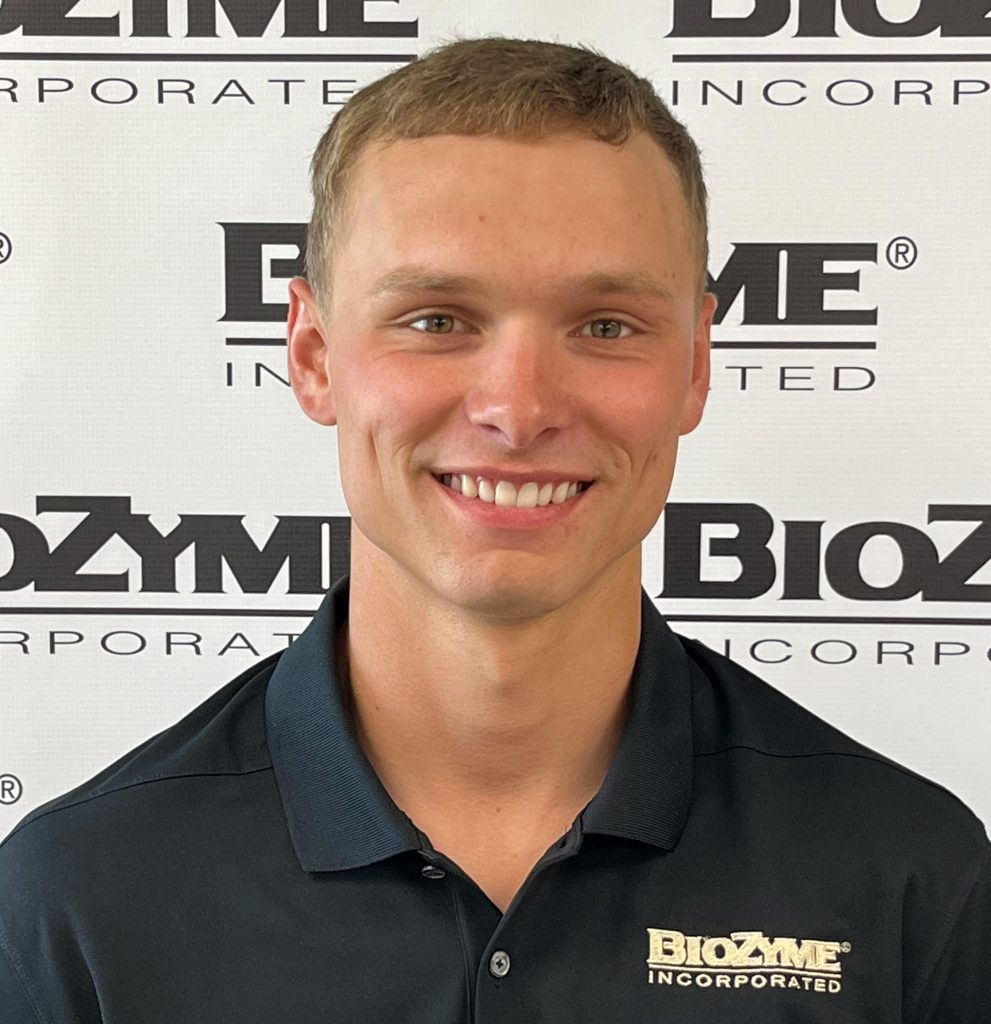 BioZyme® Inc., has named Justin Doubet as its Area Sales Manager for Montana, South and North Dakota. Doubet will be located in Rapid City, South Dakota.
"After having used both the VitaFerm® Concept•Aid® on donor cows several years ago and the Vita Charge® Liquid Boost on hogs, I became a firm believer in the BioZyme products," Doubet said. "I know several people who work at BioZyme, and I am looking forward to expanding the reach of the BioZyme family of brands in the three states I will be covering, and helping producers help their livestock and bottom line."
Doubet has a diversified background in the livestock industry. He was raised in Parker, Colorado, and showed pigs and cattle on a national level. His family's ranch is located near Lodge Grass, Montana. He recalls spending family vacations there helping A.I., freeze brand, make hay and other chores. Doubet attended Northeastern Junior College, where he first experienced livestock judging. He then attended the University of Wyoming and was on the livestock judging team, managed the University hog farm and earned a bachelor's degree in Agricultural Business. He also started his own business when he was a high school sophomore and has eight patents.
"We are excited to have a person of Justin's caliber on our Sales Team. He is a well-rounded individual who understands the value of the products and is deeply connected within the industry. He is going to do great things in the Dakotas and Montana to help grow our dealers and their sales," said Bob Burkham, BioZyme Senior Manager of National Sales.
"I am looking forward to adding dealers to Montana and getting the existing dealers in my territory to diversify their line of products that they carry," Doubet said.
Doubet enjoys working on and rebuilding classic cars, including his 1973 Mustang Mach 1, which was his dads, and a 1972 Jeepster Commando with 26,000 original miles.
BioZyme is a global animal health and nutrition company with headquarters in Saint Joseph, Missouri. Its family of brands include VitaFerm®, Gain Smart®, Sure Champ®, Vita Charge®, DuraFerm®, Vitalize®, Backyard Boost® and AO-Biotics®. To learn more or to locate a dealer near you, visit www.biozymeinc.com.