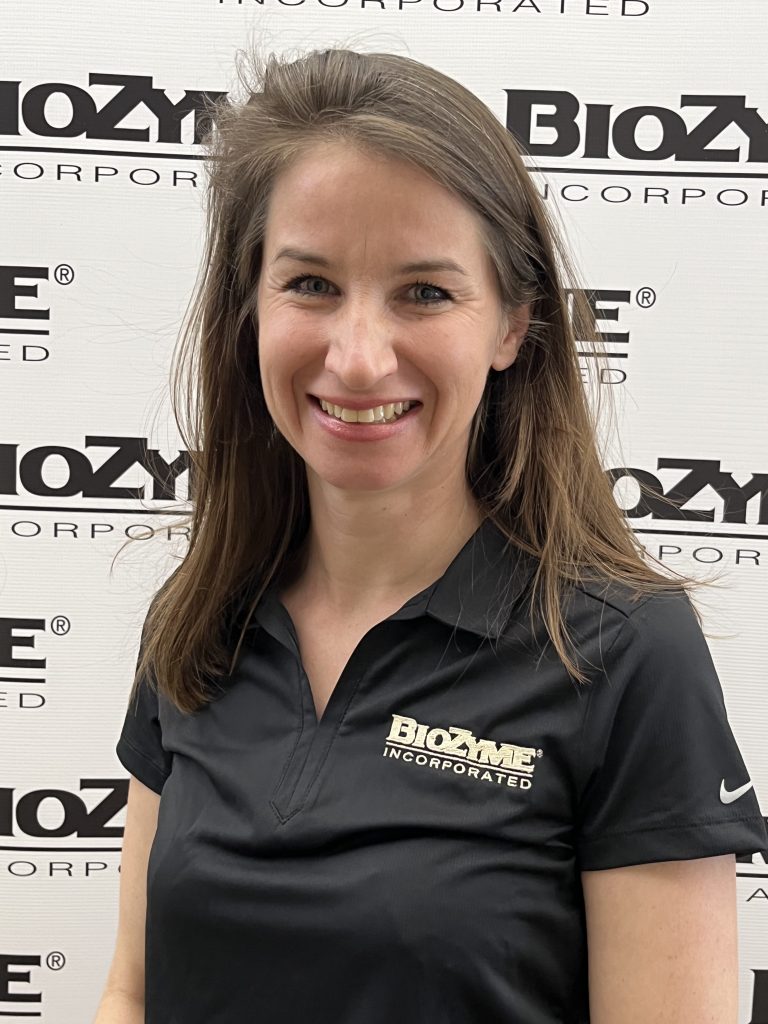 Kathrin Rieser, M.Sc., is the new Global Marketing Manager Feed Additives for BioZyme® Inc. In her role, she will conceive, detail and execute marketing activities for the global feed additive business. Currently, BioZyme has a presence in 40 countries around the world.
"BioZyme is a company at the forefront of animal nutrition with a very diverse, dynamic and international team. The combination of different business divisions within one organization makes for an exciting environment," Rieser said.
She brings a wealth of experience in marketing, public relations and business development across species to her role at BioZyme, having previously worked as a product manager in the feed additives industry and a stud book and event manager for a German Horse Breeding Association.
"The addition of a Global Marketing Manager for our feed additives portfolio was necessary. The growing number of countries we are represented in is very challenging for us. We feel the need to coordinate our activities better, making sure that BioZyme's value proposition is heard the same way around the world," said Volker Altenbokum, Director of BioZyme International Business Development. "Kathrin's experience, her communication skills and her creative drive are a great addition to our team. She will do great in coordinating our activities around the globe. With all happening right now around AO-Biotics® EQE and the exciting things to come, it is a very interesting and challenging position."
BioZyme, with world headquarters in Saint Joseph, Missouri, USA, specializes in developing and manufacturing fermented products under the AO-Biotics® brand as supplements and animal health products for cattle, horses, dogs, cats, sheep, goats, pigs, and chickens. To learn more, visit https://biozymeinc.com/additive/.
###