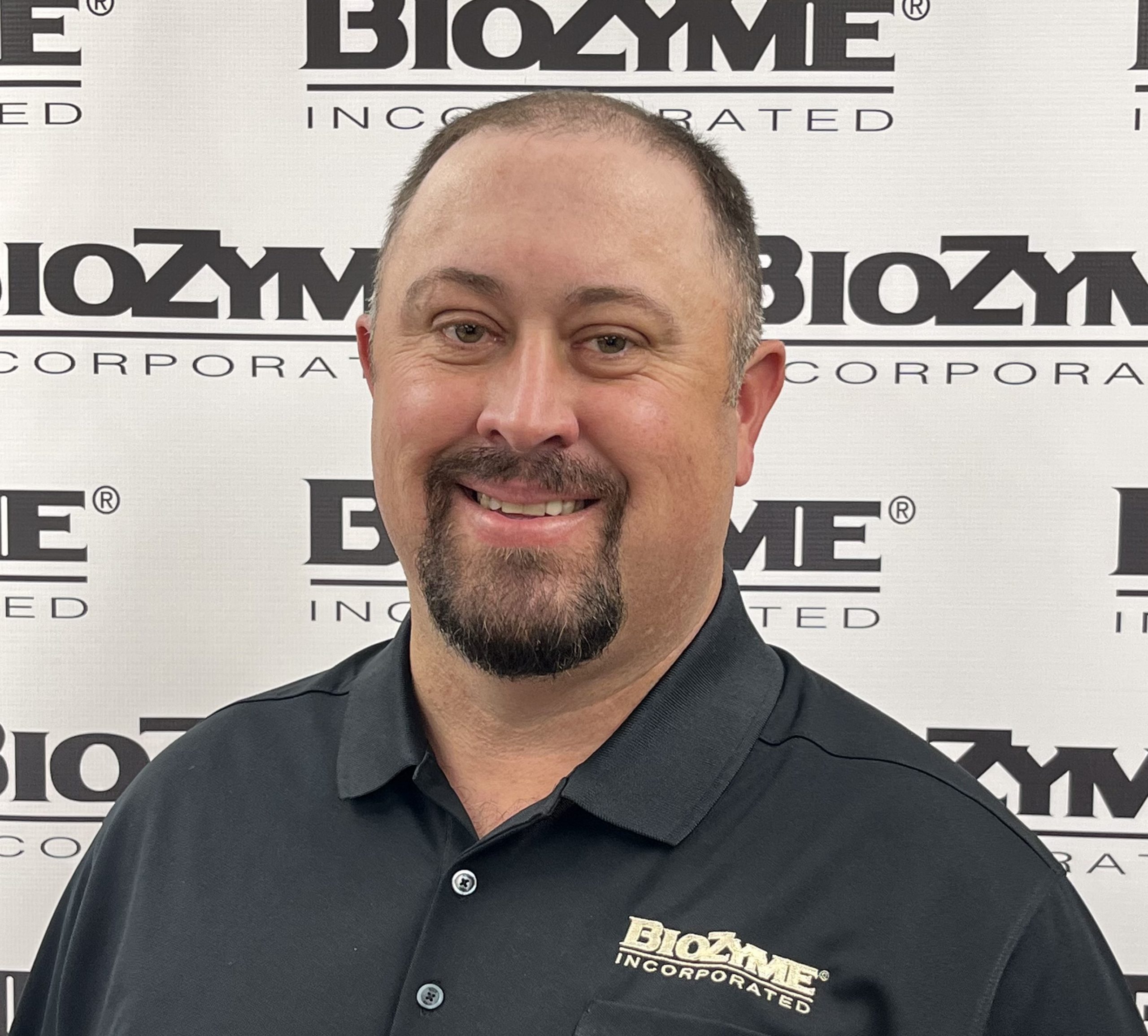 Troy Goretska, Corydon, Iowa, has joined the BioZyme® Inc., sales force. Goretska will serve as the Area Sales Manager for Iowa and Illinois.
Goretska brings a lifetime of livestock industry knowledge and a willingness of working with people to his position. He will work with dealers to help them market the BioZyme family of brands, while promoting the benefits of animal health and nutrition.
"I am eager to work with the dealers and producers in these states and help them grow and succeed," Goretska said. "We are still in a relationship business and can never lose that focus. I am excited to learn that is so important to BioZyme's company culture of care that comes full circle."
Goretska has nearly a decade of experience in the animal nutrition industry. He and his family raise show goats and Angus cattle. He attended Black Hawk East.
"Troy's background in the seedstock business and diversity he brings to our team is a breath of fresh air," said Bob Burkham, BioZyme Senior Manager of National Sales. "He's going to be a great addition to the Midwest, assisting our dealers and already has great connections with many of the producers in his area."
ASMs identify and cultivate new customers, partner and grow opportunities, work associated trade shows and events to help grow the business of the assigned territory.
"I prefer to sell on quality. After touring the BioZyme plant and meeting the people who make our products, there is no doubt, we offer a quality product in each of our product lines," Goretska said.
His wife, Bridget, owns a boutique. His four children, Chloe, Morgan, Tyson and Trey, have all been raised showing livestock competitively. Goretska enjoys raising them and watching them become successful young adults.
BioZyme is a global animal health and nutrition company with headquarters in Saint Joseph, Missouri. Its family of brands include VitaFerm®, Gain Smart®, Sure Champ®, Vita Charge®, DuraFerm®, Vitalize®, Backyard Boost® and AO-Biotics®. To learn more or to locate a dealer near you, visit www.biozymeinc.com.