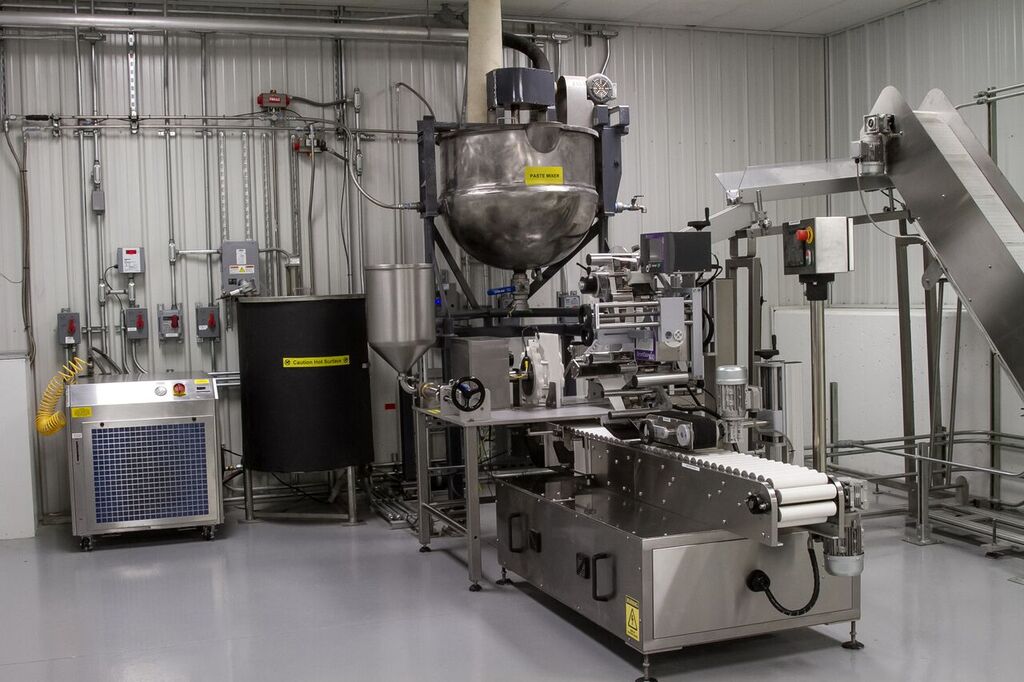 Due to the rapid growth of BioZyme's Vita Charge® product line, the natural feed supplement manufacturer recently built a small-package manufacturing line at its St. Joseph, MO headquarters to keep up with customer demand.
BioZyme's new manufacturing line gives the company greater flexibility, capacity and the ability to fill customer orders more quickly. Additionally, BioZyme hired a new employee to run the line.
"The Vita Charge line of products has experienced tremendous growth over the last four years," said BioZyme Vice-President of Sales and Marketing Lisa Norton. "This exciting growth has pushed our current supplier's limits when it comes to capacity and fast turnaround for orders. More than once, we have been in a four-week back order for the Vita Charge products. This, coupled with desired growth in our amazing Vitalize® equine and dog recovery paste products, as well as the ability to create new products, led us to this innovative decision."
The Vita Charge line of products combines essential vitamins, organic trace minerals and BioZyme's proprietary Amaferm® natural feed additive to improve appetites and performance of stressed animals during weaning, showing, breeding, vaccination and transportation. The Vita Charge product line includes a liquid supplement, bolus, gel capsule, paste, dispersible powder, drench and molasses-based tub.
For more information about the Vita Charge product line, click here.