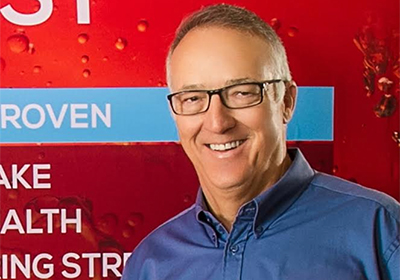 BioZyme has hired Bill Bayless of Sparta, Illinois to head its new LiquiFerm® commercial supplement brand.
After more than 50 years of formulating and manufacturing products focused on ruminant animals and show livestock, BioZyme announced in September that it had launched a new commercial supplement brand called LiquiFerm for commercial swine and poultry operations and feed yard cattle.
As BioZyme's new Director of Commercial Sales, Bayless is responsible for developing and maintaining business relationships with prospective customers; attending trade shows, conferences and conventions relative to the swine and poultry markets; creating product trial protocols to help grow sales; and making recommendations for new commercial products based on industry research and customer needs.
"I am really excited about joining the experienced BioZyme team and starting the first chapter in the company's new commercial supplement brand, LiquiFerm," Bayless said. "My extensive background and experience in swine and poultry nutrition for the commercial meat industry will help guide BioZyme in developing new commercial products, or re-formulating existing ones to better suit the needs of commercial swine and poultry operations."
Bayless has more than 30 years of training, education and experience in animal husbandry, nutrition and management, in addition to extensive experience in sales, personnel and business management. Prior to BioZyme, Bayless was the Vice-President of Business Development at Brookside Agra, a national account manager for CJ America and a national sales manager for Trouw Nutrition USA. He has also worked for The Maschhoffs, Cargill Animal Nutrition, Continental Grain Co., Ringger Feeds and Ralston Purina Co. Bayless has a Bachelor of Science Degree in Business Administration from Southeast Missouri State University and has completed course work at Fontbonne University and Southwestern Illinois College.
"I have known Bill for many years and he just has a passion for animal health and productivity unlike anybody I have ever met in the industry," said BioZyme Vice President of Sales and Marketing Lisa Norton. "We are looking forward to expanding our business into the commercial segment, backed by the decades of knowledge and experience Bill has accumulated."