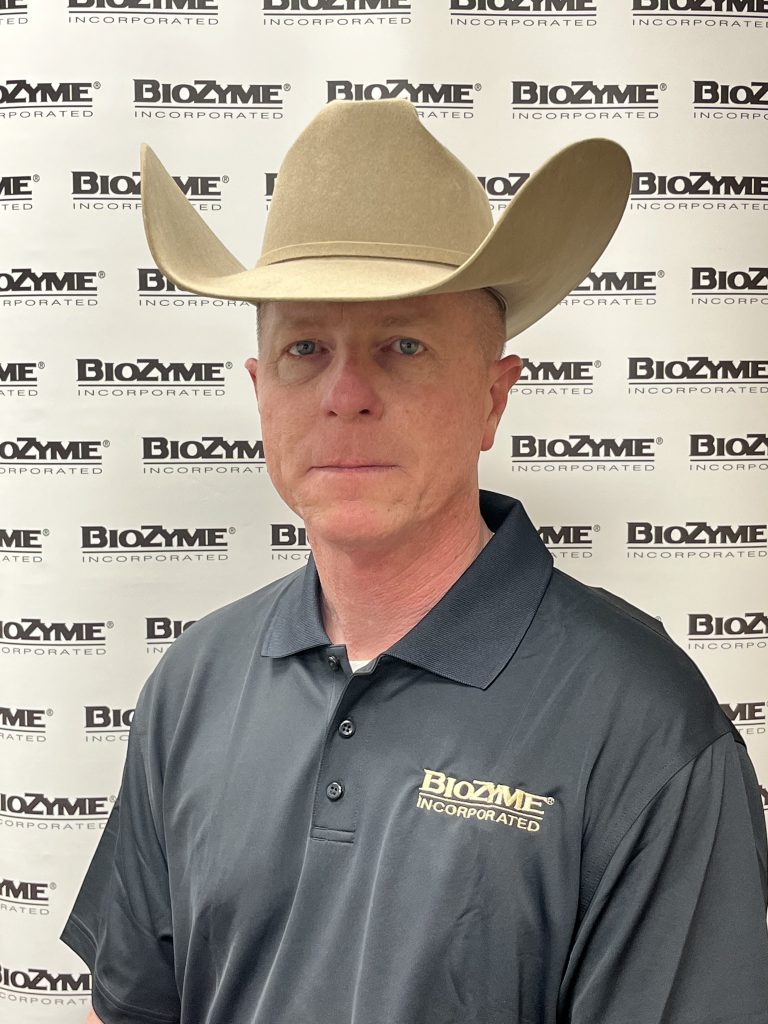 Justin Packard, Newkirk, Oklahoma, has been hired as the BioZyme® Inc. Area Sales Manager in Oklahoma. In his role, he will promote the BioZyme brands to dealers, continue to build relationships with existing and new partners and educate those partners on the benefits of the product lines that BioZyme offers.
"The wealth of knowledge and years of experience Justin brings to BioZyme is impressive. Customer relationships are very important, and Justin is respected by the customers and his peers. Justin is a great addition to the BioZyme TEAM," said Bob Burkham, National Manager of Supplement Sales.
Packard has an extensive background in the beef cattle and equine industries, having worked in the ranching side of the business most of his life. He also has experience in nutrition and animal health sales, but he took some time away to pursue other interests.
"I'm excited to be back in the nutrition industry and working for the Rolls Royce of supplement companies. It is important for dealers and end-users to understand Amaferm®, what it can do for the animal and how it can help a producer's bottom line," Packard said.
Packard and his wife, Rhonda, have four children.
BioZyme, with world headquarters in Saint Joseph, Missouri, is known for its supplement brands VitaFerm®, Sure Champ®, Vita Charge®, DuraFerm®, Vitalize® and Backyard Boost®. The company also manufactures and markets Amaferm®, the key additive in all its supplements. For a list of BioZyme Area Sales Managers, visit https://biozymeinc.com/our-staff.