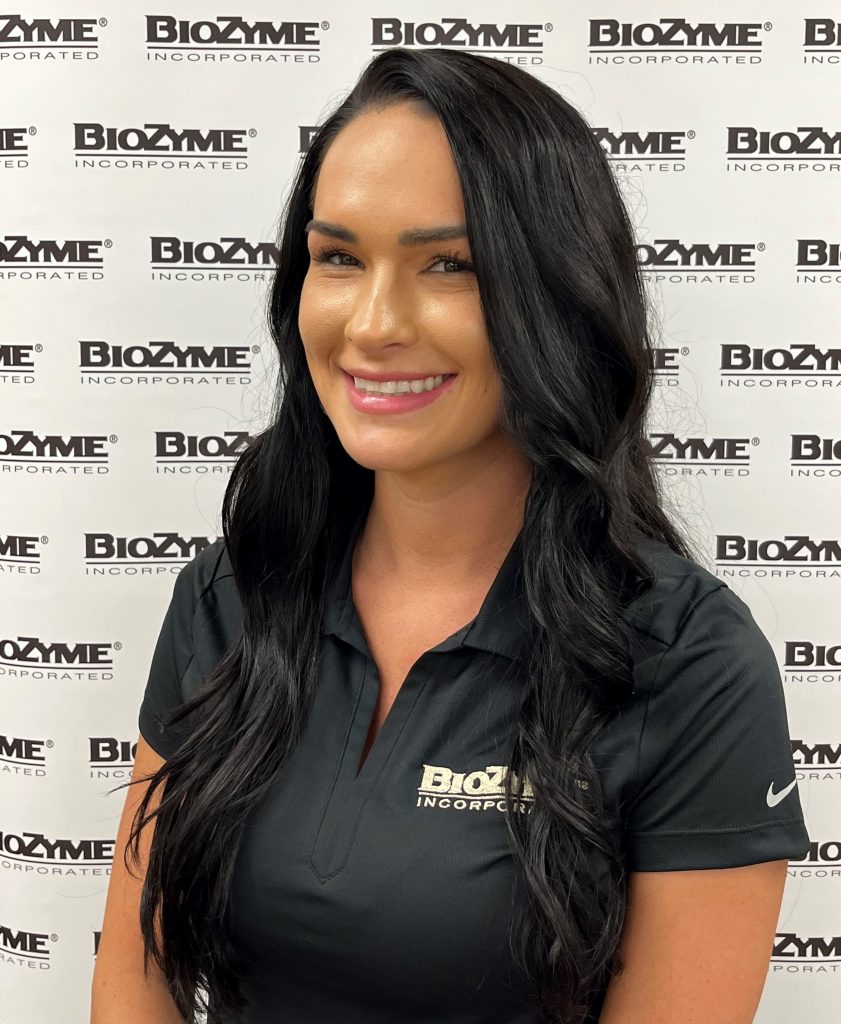 Danielle Johnson, Dunn, North Carolina, is the new BioZyme® Inc. Area Sales Manager (ASM) in North Carolina, South Carolina and Virginia. In her role, she will work with the dealer network to promote the BioZyme product lines and brands and educate dealers and customers about high-quality nutrition.
Johnson has an extensive background and passion in agriculture and animal health, having been raised on her family's fifth-generation row crop farm and cow-calf enterprise where they also raised thoroughbred horses. She earned an associate degree in Agribusiness Management with a double major in Livestock and Poultry Management from North Carolina State University. She received both her bachelor's and master's degrees in Agriculture Education – Professional Service from North Carolina A&T University. Johnson has five years professional experience in the feed sales industry.
"I love this industry. I am extremely excited about my territory, and I look forward to building strong and trusting relationships with the dealers and customers," Johnson said.
As the ASM, she will travel the three-state area and work closely with dealers to keep them informed on product offerings and help them educate their customers on the best ways to use the BioZyme products.
"Danielle brings a wealth of product knowledge and industry experience to this role. She will be able to hit the ground running with the elite products that BioZyme offers. Her passion for the agriculture industry is evident when you talk to her. I am so pleased to have Danielle join the BioZyme family in the ASM role," said Bob Burkham, BioZyme National Manager of Supplement Sales.
Johnson enjoys being outdoors when time allows. Her hobbies include fishing and hunting.