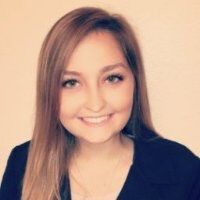 Macall Maddox is the new Marketing Support Coordinator at BioZyme® Inc.
In her role, she will assist with the numerous marketing projects that flow through the department for the Company, its many product lines and the extensive nationwide dealer network. Maddox will work closely with the Marketing Project Manager to execute the marketing initiatives that BioZyme has invested in, while continuing to move the company forward.
"Macall's solution-driven approach to challenges we face within our team coupled with her passion for animal agriculture make her an excellent addition to our team," said Jackie Lackey, Director of Strategic Marketing for BioZyme.
Maddox earned a bachelor's degree in Agricultural Communications and Journalism from Texas A&M in December 2016. In college, she was active in Agricultural Communicators of Tomorrow. She most recently worked for cotton producer and custom harvester, Tyson Price Farms. She is a native of Colorado City, Texas, and she and her siblings showed steers while growing up.
"It's great to work for an agricultural company that is focused on the well-being of animals, which is very important to me," Maddox said. "I already feel like BioZyme will offer me the opportunities to strengthen my skills and learn more in areas where I am the most comfortable, all while contributing to the marketing efforts on a daily basis."
Maddox enjoys baking and spending time with her family. She is in the marketing offices in Haskell, Texas.