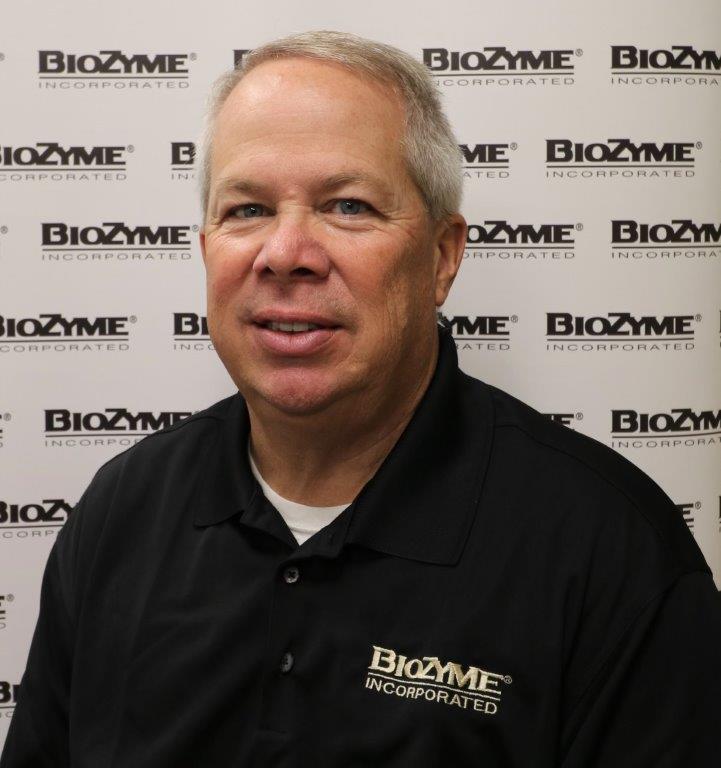 Rod Hutcheson, Bowling Green, Kentucky, has joined the team at BioZyme® Inc., as the Animal Health Business Development Manager. In his role, he will leverage his experience in animal health sales and his relationships to cultivate sales of BioZyme's small pack products and create new distribution channels.
"I'm really looking forward to the growth opportunity and being a part of the team here at BioZyme while being back in the animal health space," Hutcheson said. "There are some pretty good people involved in agriculture in this country."
Hutcheson has three decades of health sales and management experience, having spent 21 years at Pfizer. He also worked at Norbrook, Bayer and AGDATA. He has a bachelor's degree in Finance from Western Kentucky University.
As the Animal Health Business Development Manager, Hutcheson will focus his attention on the small pack products that BioZyme makes that work synergistically with the animal's overall health and well-being. He will use his existing network and create new relationships to grow the distribution channels for these products as well as market the tolling opportunities available.
"We are fortunate to have Rod's 30-plus years of industry experience on our Business Development team at BioZyme. With his relationship network in animal health sales and distribution, I am confident that he will help grow our business in areas we have yet to explore. It is definitely an exciting time for our company," said Alan Lee, Director of Domestic Business Development.
Hutcheson and his wife, Eva Maria, have three children, two of whom are married and two grandchildren. He enjoys outdoor activities like hunting, kayaking and UTV trail riding. He is a member of Kiwanis International and a fan of college football and basketball.
BioZyme, with world headquarters in Saint Joseph, Missouri, is known for its supplement brands VitaFerm®, Sure Champ®, Vita Charge®, DuraFerm®, Vitalize® and Backyard Boost™®. The company also manufactures and markets Amaferm®, the key additive in all its supplements. For a list of BioZyme Sales staff, visit https://biozymeinc.com/our-staff.