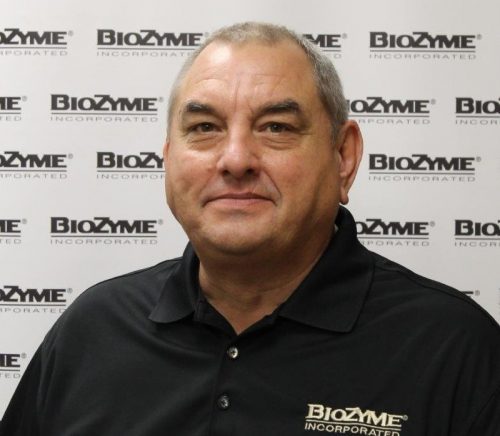 Scott Farmer, Tolar, Texas, has joined the sales force at BioZyme® Inc., He is the new Area Sales Manager for southwest Texas and New Mexico, and will work to develop new dealerships and build upon current dealer and customer relationships while promoting BioZyme's numerous product lines.
Farmer has an extensive background in the purebred cattle business, having grown up in the cattle business in eastern Kansas. He has experiences in livestock operation management, publication work and has spent 15 years in the animal nutrition business.
"I enjoy talking to people, getting to know them, and trying to help with their livestock challenges. On top of that, I have always been impressed with BioZyme's marketing. They are good at reaching people, and I feel I can be an extension to that," he said.
Farmer's interpersonal skills combined with his various experiences in the livestock industry make him a great fit for the ASM position. He has a bachelor's degree in Animal Science and was a member of a successful livestock judging program.
"Scott has a very long-lasting network that he has built over the years working in the animal nutrition business. He has proven himself to his customers over the years and has a very loyal following. We are very pleased that he will be there to help our customers with their nutrition and animal health needs," said Alan Lee, BioZyme Director of Domestic Business Development. With a dedicated work ethic and ready to meet and help people, Farmer is excited to hit the ground running in his sales territory to help livestock producers succeed. He and his wife have two adult children.