Staying relevant in the industry is vital to the success of the BioZyme Inc., Marketing Team. Each year it enters multiple writing, design, PR, and video entries into the Livestock Publications Council (LPC) Annual Meeting held in conjunction with the Ag Media Summit.
This year, BioZyme was recognized across categories for its efforts. This year categories were available for video and PR entries. The contest is sponsored by Modern Litho, who provided plaques for first place and certificates for second and honorable mention.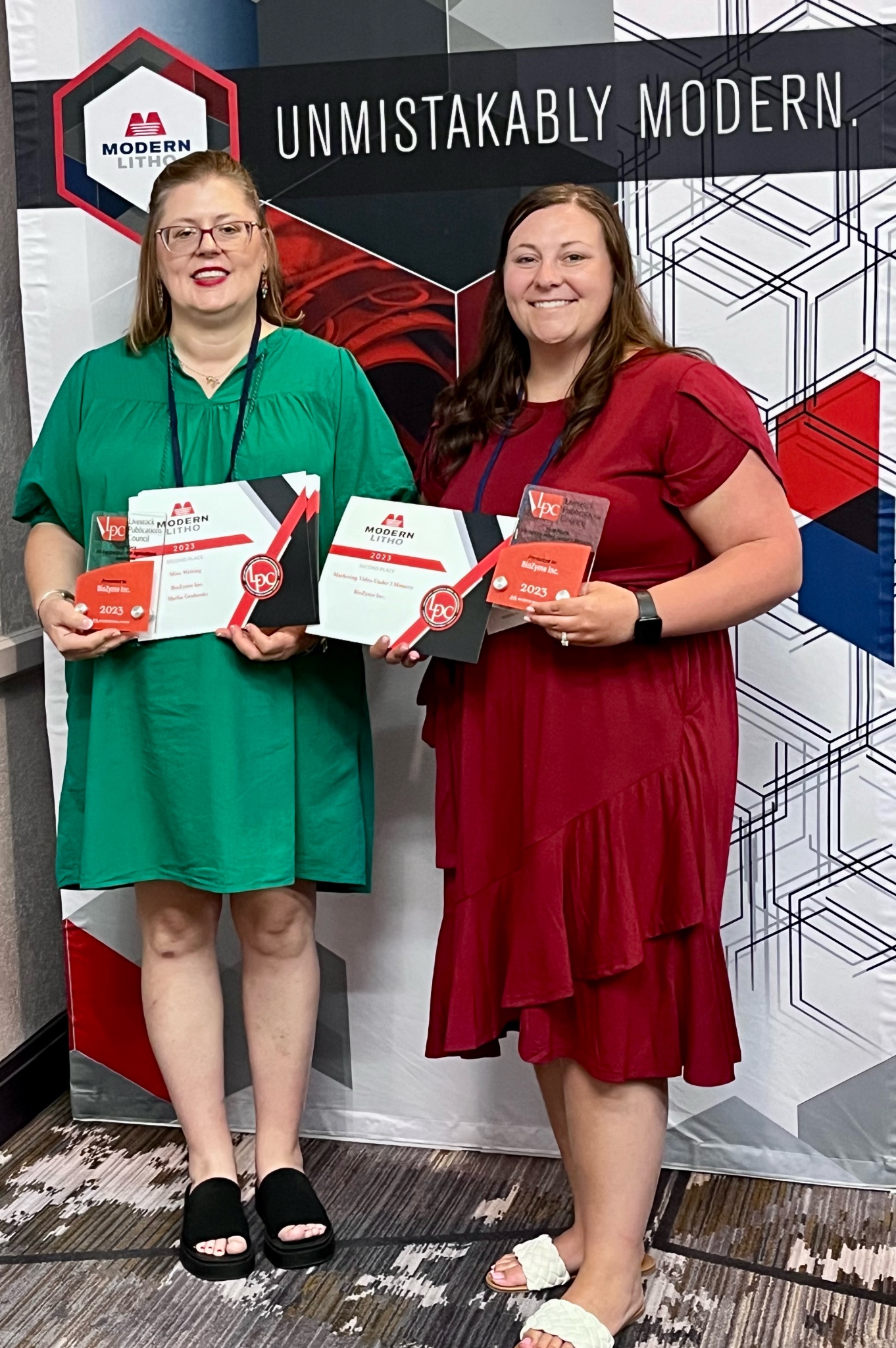 Livestock Publications Council Contest Results 
First Place Wins 
BioZyme received first place in two categories:
Second Place Wins 
The Team earned three second place honors:
Honorable Mentions 
BioZyme also received two Honorable Mentions:
People's Choice Wins 
In the People's Choice Photography Contest, where online voting takes place during AMS, our Graphic Designer received two honors in the livestock category.
Katy Holdener, first and third place in livestock category.
In addition to the contest results, Shelia Grobosky, PR & Content Manager, was elected first vice-president of the LPC.
Excellence Is What We Do 
Congratulations to our marketing team for their much-deserved recognition. The team doesn't just support our community and animals with quality content, but they commit to creativity and passion in everything they do. Now that's care that comes full circle.
To view all the educational blogs and promotional videos created by our award-winning Marketing Team, visit BioZyme's website.