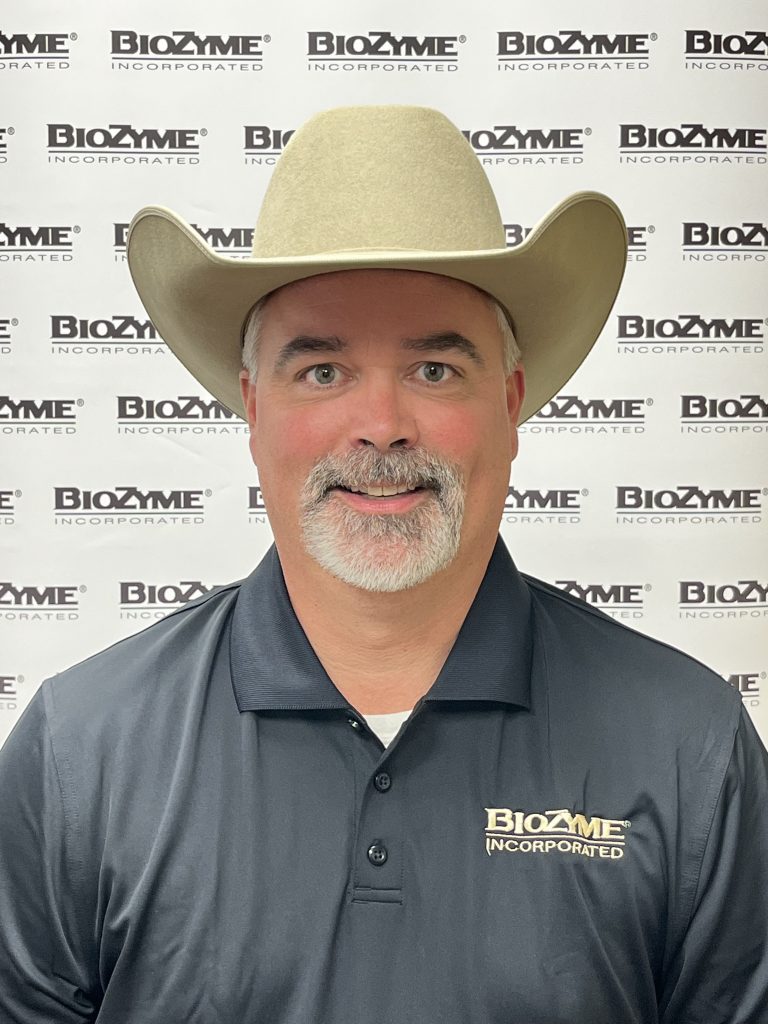 Bob Burkham, Bryan, Texas, has been named the Manager of National Supplement Sales for BioZyme® Inc. In his role, he will lead the sales team in its efforts.
"It was BioZyme's overall culture that was attractive to me and how the employees interacted when I watched them with each other and their customers at industry trade shows," Burkham said.
Burkham has sales and leadership experience both within and outside of the livestock industry, having worked in animal pharmaceutical sales and residential building. He earned his bachelor's degree in Agriculture from West Texas A&M University. He and his wife Angela have two children, Clay and Abby, who were active in raising and showing livestock while they were growing up. Burkham still enjoys attending livestock shows and supporting the youth. He also is a craftsman who likes to build things. He enjoys the outdoors, grilling, spending time with family and friends and NASCAR.
"It is great to have Bob join BioZyme. His well-rounded experiences along with his energetic personality make him the perfect fit to lead the Supplement Sales Team to the next level," said Alan Lee, BioZyme Director of Domestic Business Development.
Burkham is eager to help create a TEAM atmosphere across the company, not just sales, with everybody pulling the rope in the same direction. He looks forward to helping achieve BioZyme's goals by maximizing efforts and meeting the budget.
For a list of BioZyme staff, visit https://biozymeinc.com/our-staff.