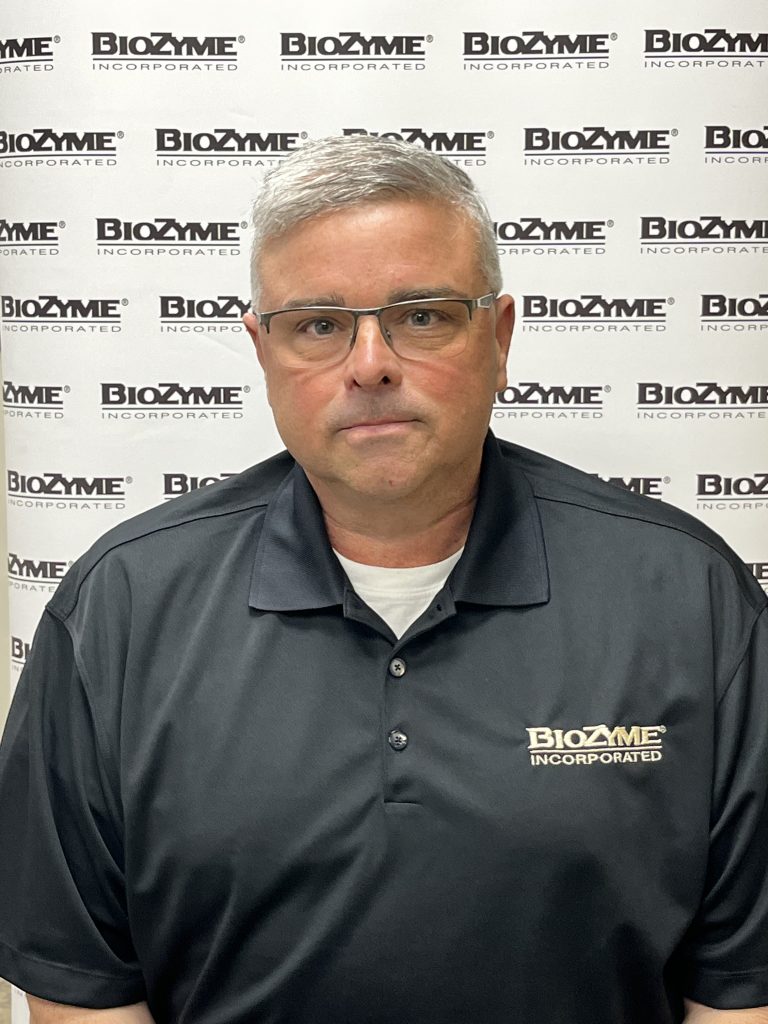 Steve Patton, Frankfort, Indiana, has joined the Sales Team at BioZyme® Inc. As an Area Sales Manager (ASM), he will work to build relationships with new and existing customers and dealers throughout Indiana, Ohio, Michigan, Pennsylvania and West Virginia.
"I'm excited to be back at a company that I feel so passionate about, and I view this as a tremendous opportunity to build sales and relationships," Patton said. "The BioZyme Team is incredible. When I was in the office for training, even walking through the plant, you didn't see people who weren't smiling, and that speaks volumes."
Patton is a previous BioZyme sale rep. However, most recently has been working for seedstock operations. He and his wife, Kelli, run a small herd of registered Angus and Simmental cows. They have two adult children, Kade and Karson, and still show cattle when time allows. Patton attended and was a member of the University of Illinois livestock judging team but completed his bachelor's degree in Agriculture from Purdue University. He is on the Indiana Angus Association board of directors. He and his family are supporters of junior Angus programs.
"It is extremely encouraging when former BioZyme team members want to rejoin our team. Steve worked at BioZyme a little over a decade ago and has continued to watch the growth and culture at BioZyme and has chosen to come back on board. His desire to help BioZyme customers is very exciting for us, and we anticipate some exciting things to come within his territory," said Alan Lee, BioZyme Director of Domestic Business Development.
In addition to his production livestock and BioZyme background, Patton also spent nearly 10 years in sales with BG Distributors in sales, where he not only sold but trained the customer. He is excited to be able to educate BioZyme customers and potential end-users about the value and options that exist in the product lines.
For a list of BioZyme staff, visit https://biozymeinc.com/our-staff.