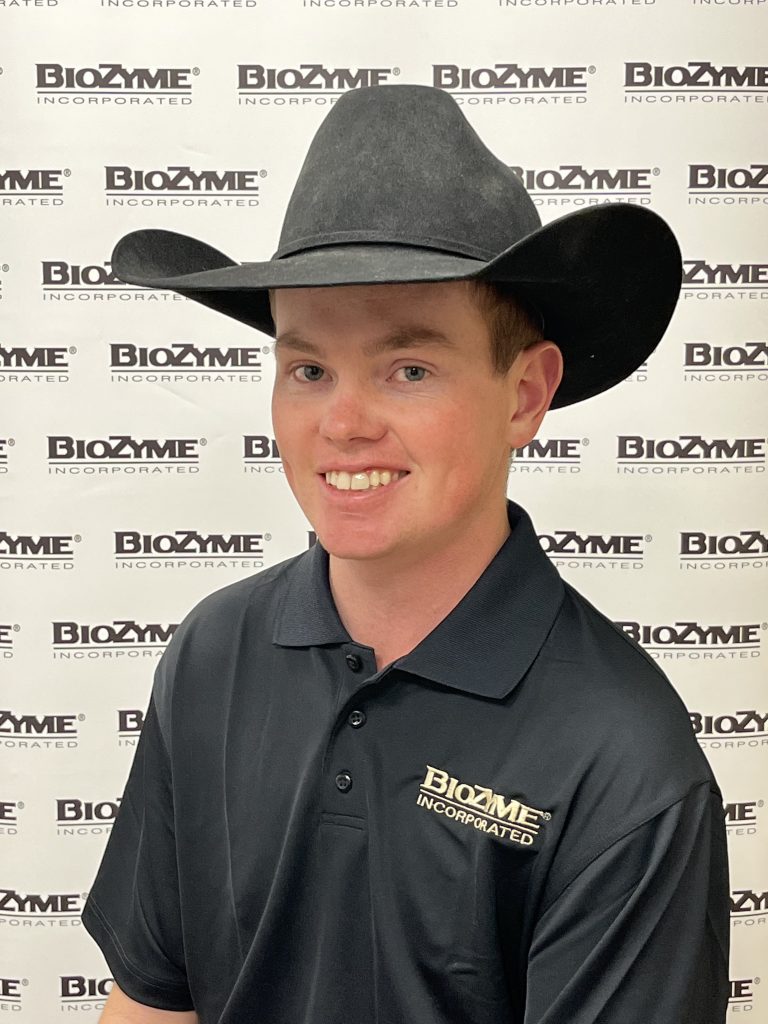 Wyatt Marshall has been hired as the Event Manager and Texas Equine Sales Specialist for BioZyme® Inc. In this new role, he will assist with the national events across all brands where BioZyme is represented as well as help sell products in Texas, with a focus on VItalize.
"I'm very excited about the team atmosphere that BioZyme presents and how everyone works together," Marshall said.
With a bachelor's degree in Equine Industry and Business with a minor in Animal Science from West Texas A&M University combined with his background of being raised on his family's cattle operation in eastern Colorado, Marshall is passionate about the equine and beef industries. He most recently worked at Oswood Stallion Station, where he was involved in semen collection, sales and marketing. He has also attended the Missouri School of Auctioneers and enjoys attending horse sales and studying equine genetics, in particular those of cutting cow horses.
"I am extremely pumped that Wyatt has chosen to join BioZyme. Wyatt brings a unique skill set that is very diverse between the equine and bovine sectors. He is very energetic and has a contagious personality that will prove to be very beneficial to our customer base. Wyatt will be very involved in our national events as well as working with our sales team primarily in Texas," said Alan Lee, BioZyme Director of Business Development.
His skill set and background will allow him to travel to a variety of events to help promote the BioZyme product lines and talk comfortably with others. He will be located in northern Texas.
"I look forward to educating customers and helping grow sales, especially with Vitalize and the scientific research it brings to the equine side," Marshall said.
For a list of BioZyme staff, visit https://biozymeinc.com/our-staff.