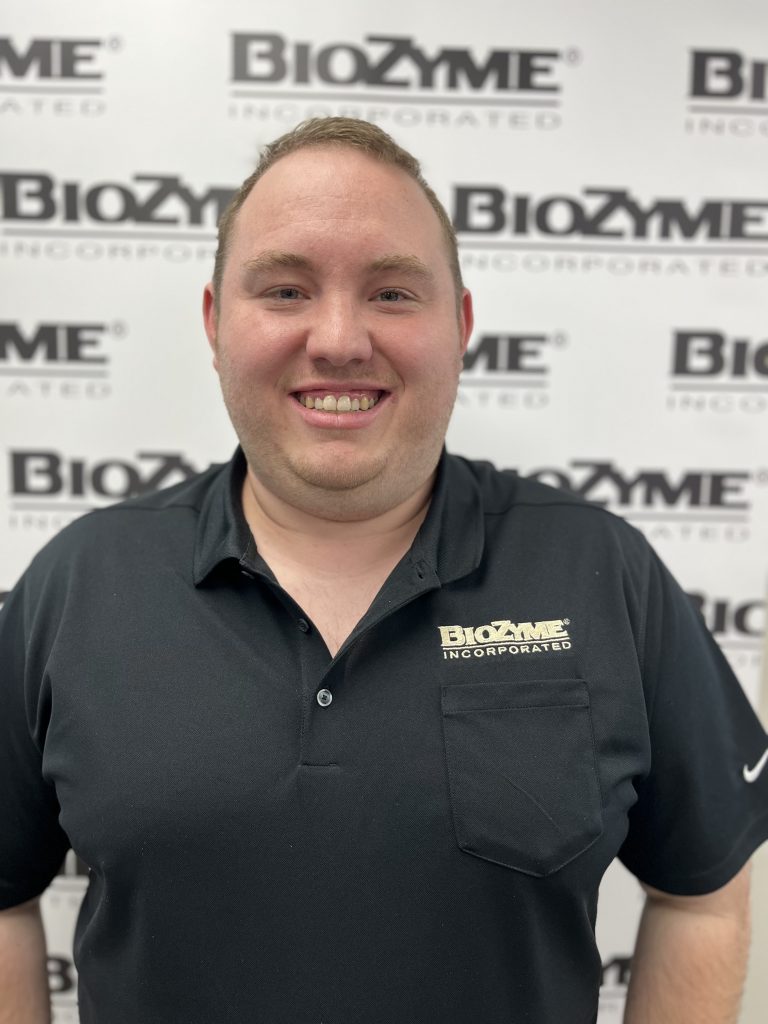 Brandon Barlage, Sidney, Ohio, has been hired as the BioZyme® Inc., Inside Sales Representative for Pennsylvania, New York and West Virginia. In his role, he will work with dealers in the three-state area to answer their product questions and help them boost their sales across the BioZyme family of brands.
Barlage is an Ohio native that grew up on his family's diversified grain and livestock farm. He attended The Ohio State University, where he was a member of the livestock judging team and earned a bachelor's degree in Agricultural Science/Extension. Barlage and his wife, Ollivia, have a daughter, Brynleigh. He enjoys buying show calves and selling them throughout the year to young exhibitors, and he is a fan of Ohio State football.
"I have used the BioZyme products for years and appreciate the benefits that Amaferm offers for digestibility, reproduction and growth. When I saw a sales job available with the company, I was excited for the opportunity to work with the dealers and help them grow their sales," Barlage said.
Barlage will work with current BioZyme dealers to ensure they have the resources they need to promote the products, as well as help develop new business in the area.
"Brandon's product knowledge is a great asset to our company. His willingness to visit with others and helpful demeanor make him a perfect fit for this inside sales position. We're glad to have him on the sales team," said Bob Burkham, National Supplement Sales Manager.
To learn more about the BioZyme family of brands or to locate a dealer near you, visit www.biozymeinc.com.