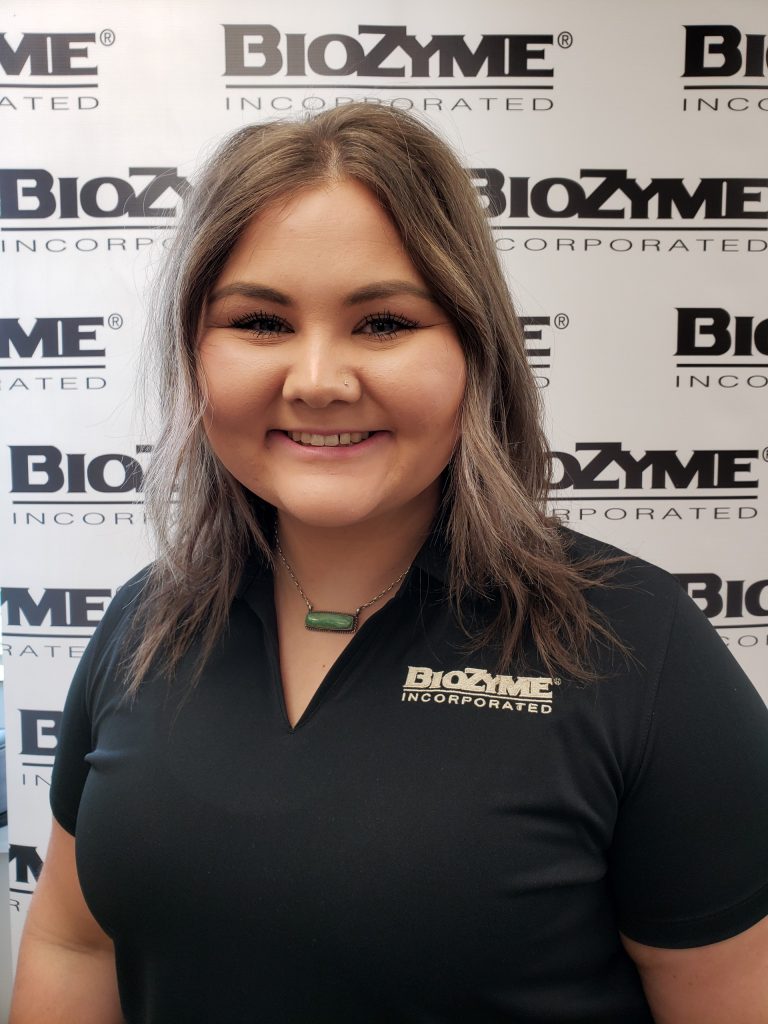 Jenette Masarie, Eaton, Colorado, is the BioZyme® Inc., Area Sales Manager (ASM) for Colorado, Utah and Wyoming. She replaces Morgan Weinrich, who is now the BioZyme ASM in Missouri. As an ASM, Masarie will work with the dealer network to promote the BioZyme family of brands and educate dealers and customers about the importance of high-quality animal supplements.
Masarie is a native of Redwood City, California, and she was active in 4-H, showing pigs and cattle. She attended Colorado State University, where she participated on the livestock judging and meat animal evaluation teams. She earned a bachelor's degree in Animal Science and Agricultural Literacy. She has a passion for youth and livestock shows and has gained experience at multiple shows in Texas, California and Colorado. She most recently spent 3.5 years as the Weld County Fair Coordinator in Colorado, which has allowed her to grow her industry network.
"I am excited to work with everyone at BioZyme and get to know the dealers in my area better and help them excel in their businesses," Masarie said. "We offer a great variety of products, and it will be fun to help people from those in production ag, to the feedlots, to those who show."
In her role, Masarie will work with BioZyme dealers in Colorado, Utah and Wyoming, helping promote the family of brands that include AO-Biotics®, VitaFerm®, Gain Smart®, Vita Charge®, Sure Champ®, Vitalize®, DuraFerm® and Backyard Boost®. She will represent BioZyme at industry events within her sales territory and educate others about animal health, providing care that comes full circle.
"Jenette has a great network of industry connections established in Colorado, and we know with her outgoing personality and knowledge, it won't take her long to expand her connections into her other states," said Bob Burkham, BioZyme National Supplement Sales Manager. "We are so pleased to have someone of her caliber with her enthusiasm on our BioZyme TEAM."
Masarie has multiple hobbies that include spending time with friends and family, trying new things and attending livestock shows.
To learn more about the BioZyme family of brands, visit www.biozymeinc.com.
###