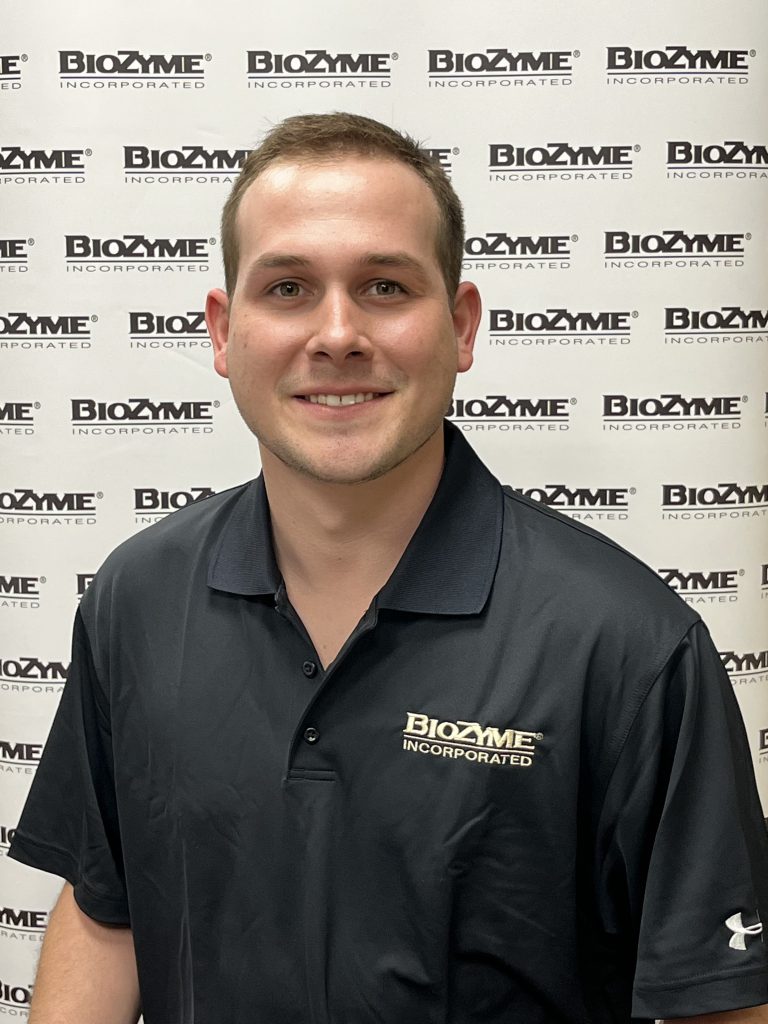 Brenen Diesen, Coffeen, Illinois, is the new Area Sales Manager for Illinois, Iowa and Wisconsin for BioZyme® Inc. In his role, he will focus on building relationships with new and existing customers while promoting the supplement brands that BioZyme offers across a variety of species.
"I've been interested in the BioZyme products for a while, having been a long-time user of the Sure Champ® line myself with my show pigs when growing up and still while raising show pigs. I have a passion for all livestock, and in particular livestock nutrition, so this is a perfect fit," Diesen said.
He earned his bachelor's degree in Agricultural Business with a minor in Animal Science from Western Illinois University. Diesen was a member of the livestock judging teams at both WIU and Lakeland College. He continues to raise and market show pigs. He and his fiancé Ellie Imming are planning a fall wedding.
"Brenen came very highly recommended due to his extreme work ethic. We are extremely excited to have him to assist our customers in Iowa, Illinois and Wisconsin," said Alan Lee, BioZyme Director of Domestic Business Development.
Diesen is excited to share product and sales knowledge with dealers and networks in the three states he will be working in. He knows that BioZyme has a strong future and is excited to be the link between the company and the end-users in his sales area.
For a list of BioZyme staff, visit https://biozymeinc.com/our-staff.