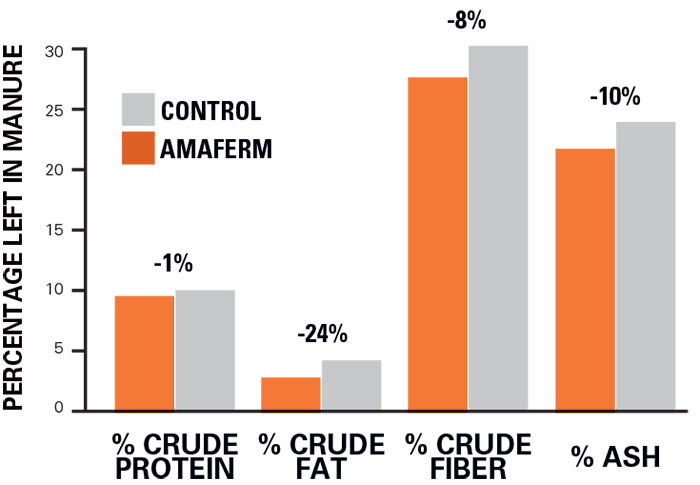 Chart shows percentage change in fecal material from the controls indicating increased digestion and absorption of nutrients.
Amaferm® Impacts Digestion
---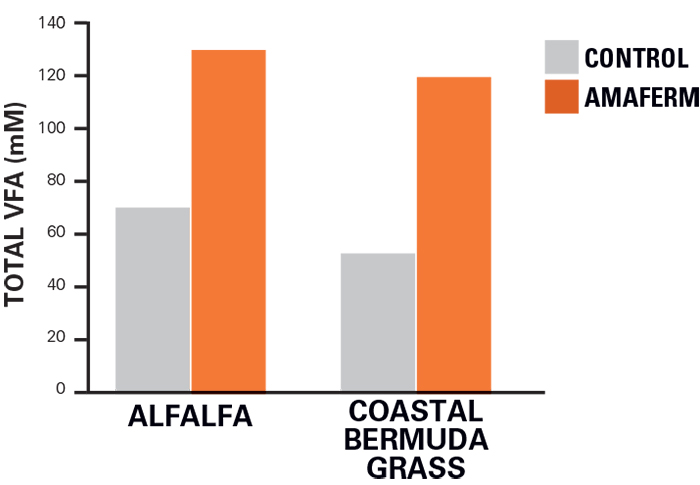 Chart shows more VFAs on both forages which translates to the horse has more energy to perform.
Amaferm Impacts VFA Production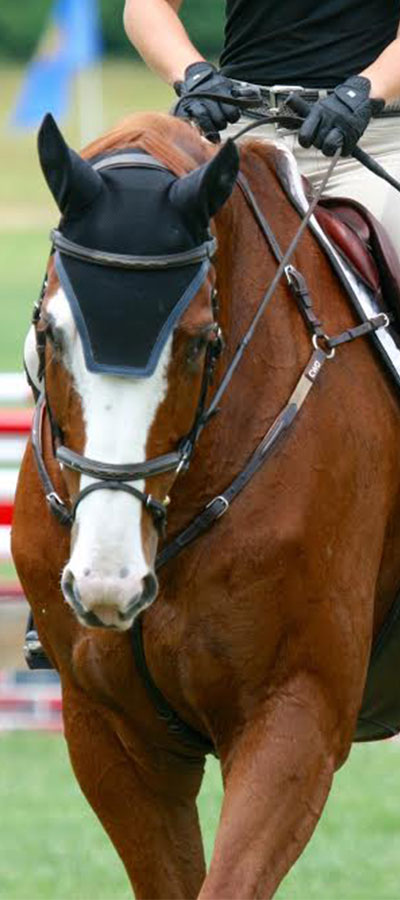 The Difference - Research-Backed
Amaferm is research-proven with over 111+ published and/or presented research studies proving its increase in digestibility and ultimately its impact on the animal.

Results are based on 50+ years of extensive published research.