By now you are probably aware of the variety of products that Vitalize® offers in the equine line for that good gut feeling. If not, we encourage you to review the November issue of VISION, visit the Product Center on the Online Dealer Center or go to www.vitalizeeq.com. Currently, eight great Vitalize and Hyaluronex® products available to you and your customers that can benefit the digestive and joint health of a horse.
Greatness doesn't always happen inside the arena. Greatness happens in the horse, in the barn, on the long haul. Greatness happens where you make it happen, and that is why we have rounded up some folks to share their stories about the great things that Vitalize has done for them.
The Marketing Team utilizes 37 industry experts that use and promote the Vitalize to help position products through the Vitalize Ambassador program. People like to hear from their peers, and they develop a certain level of trust. According to one Nielsen report, a 92% level of trust exists among peers, much more than with any other group. Although it is generally fairly simple to get product testimonials, the equine industry is much more visible with the variety and number of competitions both in the English and Western disciplines. The ambassadors are not only passionate about the products, successful at what they do, but are respected within the industry and are usually active on at least one social media platform where they can share their thoughts and ideas with the masses.
Professionals like 10-time Olympic show jumper Ian Millar, his son Jonathan and his daughter, Amy, also an Olympic show jumper, use the products. So do two former World-champion tie-down ropers, Marcos Costa and Haven Meged. Laura Kraut, Olympic Gold Medalist, and Jenni McAlister, Three-Time FEI Show Jumping World Cup Qualifier, are two of the ladies who use Vitalize and travel the international circuit. In addition to two-time NFR qualifying barrel racer Emily Miller-Beisel, other barrel racers like Megan Lyerly and Bobbi Grann use the products. Shaun Strickland, the manager at Poison Spider Ranch uses it on his ranch horses and his champion cutting horses. Eventer and equine blogger Lauren Drew and Derek Braun, the Owner/Trainer at Split Rock Farm and President and Founder of the Split Rock Jumping Tour also use and promote Vitalize.
Why?
Because they believe in the products! They have had positive experiences, and they are willing to share to share their experiences with others. See what they say.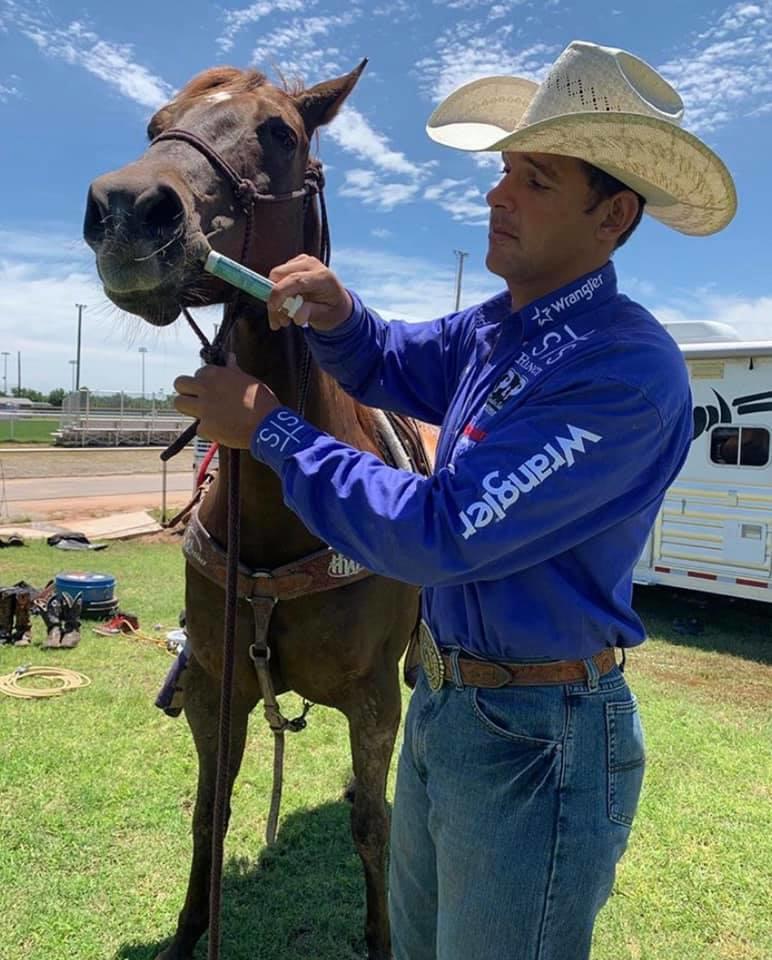 "The Vitalize® products allow my horses to better utilize their feed and reach their full ability. I like my horses' hair coat and their consistent performance they are giving me. The Vitalize Recovery Gel is a must! It keeps my horses eating and drinking properly while on the road. They then perform to their full potential!" – MARCOS COSTA, World Champion Tie-down Roper
"In early 2019, my #1 competition horse Quantico was struggling to come back into competition shape and generally didn't seem comfortable in work. My vets couldn't find anything seemingly wrong, but I felt in my gut that he just wasn't 100%. In the summer of '19 I put Quantico on Vitalize® Digest More® Plus and his comfort in work started to improve over the following weeks, the discomfort in his hindgut had been overlooked for months but was finally under control! Vitalize Digest More Plus helped Quantico go from a very light workout schedule to full fitness work and competing again over the first 6 months he was on it made a huge positive change in his work ethic under saddle and truly helped him get back to the competition ring! I will continue to feed the Vitalize supplements to all of my training and competition horses to keep them feeling good from the inside out! – COTI HAUSMAN, 2017 USEA American Eventing Championships Preliminary Rider Champion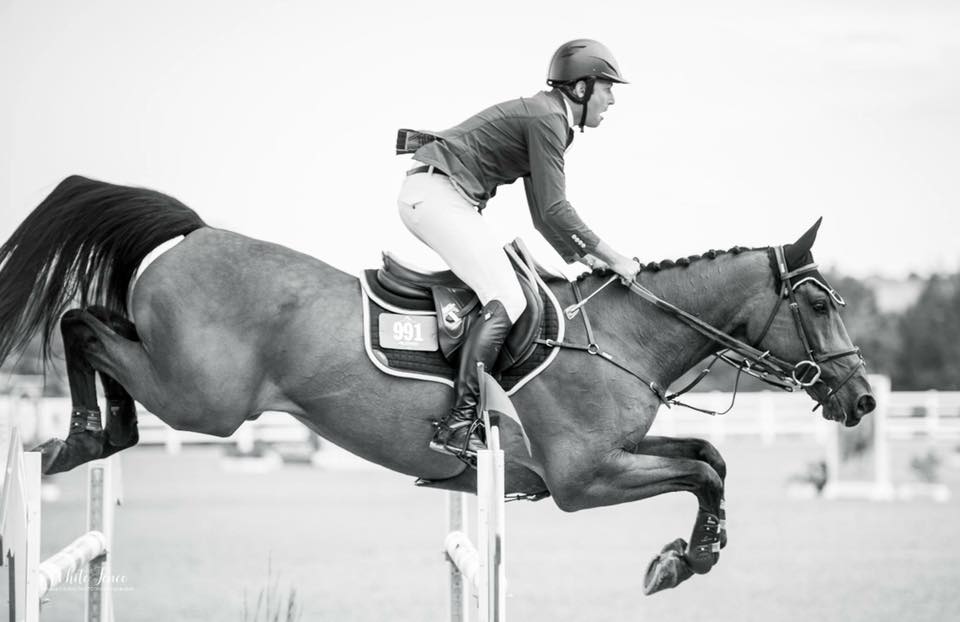 "Vitalize® Alimend® is a vital part of our horses' daily program. With the added stomach and gastric support, I have seen a complete transformation in the consistency of my horses' overall health, happiness and performance while using Alimend." – DEREK BRAUN, Owner/Trainer at Split Rock Farm and President and Founder of the Split Rock Jumping Tour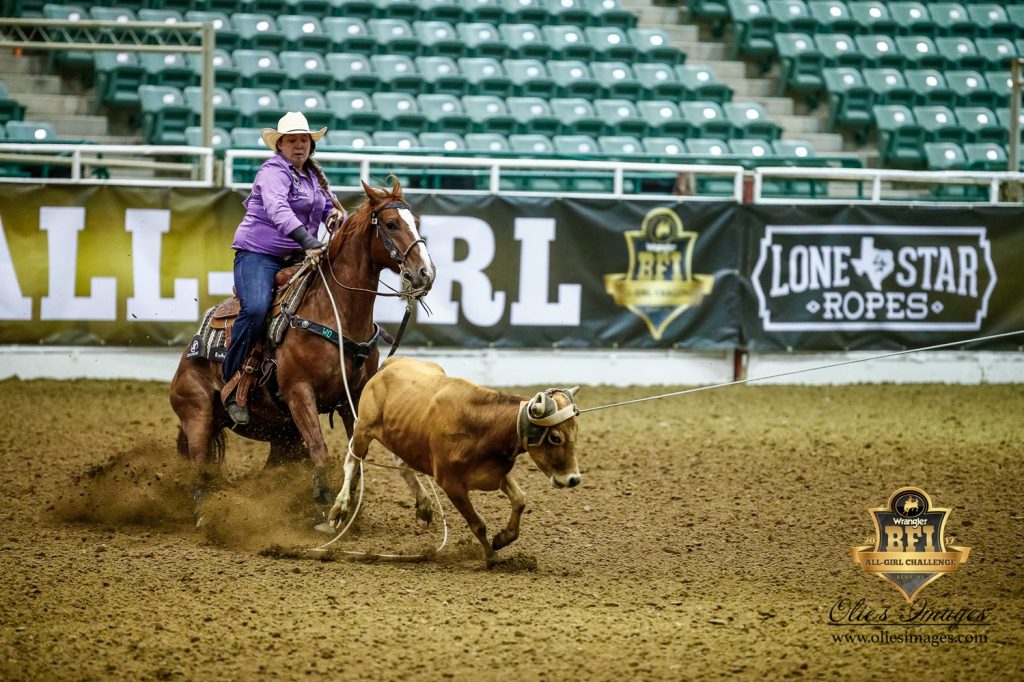 "The Vitalize® products are user-friendly, as there isn't a lot of mixing, and my horses look great. All three of my horses look better. They are staying filled out, and they are staying chilled out, which is the Amaferm® working to make their gut feel better. I can tell when my mare's stomach is bothering her, and she doesn't want to perform, but I haven't had those problems since I started her on Vitalize. I've had my horses on the Vitalize® High Performance pellet for almost 3 years now. It's a necessity while I'm going up and down the road! It keeps my horses looking great and feeling even better. What I'm most excited about this year is the new Vitalize Alimend®! My good mare stresses and it really doesn't take much for her to get ulcers. I can't tell you the last time she's had gut trouble since I started the Alimend! It's definitely a must-have in your feed program." – WHITNEY DESALVO, Three-time WPRA World Champion Heeler
DeSalvo is really good about sharing the Vitalize message with young roping students. She offers a couple roping clinics throughout the year and will typically give students swag bags that include Vitalize caps and/or products. Some of the ambassadors will do giveaways on their social media or partner with another company such as a horse photographer to offer a package. These are all creative ways to spread the Vitalize message among peers.
While these ambassadors are always on the go, we like to see what your customers are doing too! Do you have loyal customers that you could deem as your local ambassadors? Do you have someone that shares the Vitalize message (or any brand message) on social media? Be sure to share that on your social media and tag us in it or share it to the Dealer Facebook page. Some of the best ideas and marketing messages come from our peers.
Using ambassadors, testimonials and word of mouth is a great way to position a product. Ask one of your loyal customers for a testimonial. Chances are, he or she will be glad to talk about the benefits of the product and if the neighbors know that person has success with it, that success will help you gain some other customers as well.