Webster defines success as a "favorable or desirable outcome." This group of dealers epitomizes that success, growing their sales significantly over the past year. But success doesn't just happen. Ask any one of them, and they will attribute their success to having a great product, providing top-notch customer service and having great people to work with – customers, employees and BioZyme® support.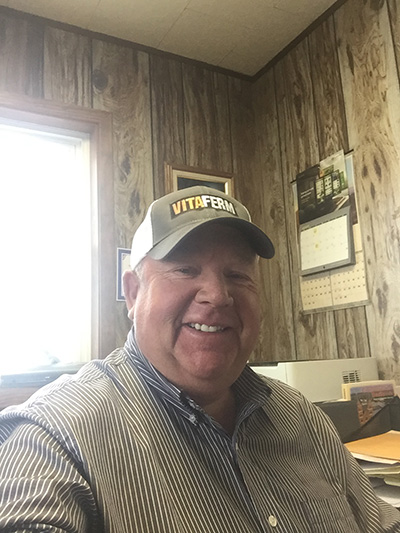 Bowman Grain
Bowman, North Dakota
Education and communication are two of the keys to a successful BioZyme dealership, according to Bob White, manager of Bowman Grain in Bowman, North Dakota.
"Having producer meetings is important to us," White said. "We try to keep the area producers informed about changes in the industry like VFD, and hold meetings during different times of the year to discuss breeding and weaning."
White says providing outstanding customer service has been key to their sales success. Bowman Grain offers delivery, makes sure their customers know about volume discounts, and follows up with their customers to make sure the products they have purchased are working for their livestock operation.
And the best thing about being a BioZyme dealer, according to Bob, is the support received. "The dealer support we get from our ASM and the company is great. Our ASM goes with our sales staff around the country to talk to potential customers about the benefits of VitaFerm® products."
Circle L Feed
Quitman, Arkansas
People helping other people is what helps make the sale at Circle L Feed in Quitman, Arkansas. Although they are fairly new BioZyme® dealers, Circle L has been in business for 18 years, and owner Mike Lagasse gives his employees tremendous credit for knowing the products they sell and listening to the customer to find out his or her needs.
"We do take care of our business and don't worry about the competition. It will always be there," Lagasse said. "We have professional staff who greets everyone when they walk in the door, answers questions and then sells something that will help the producers make money. BioZyme has a lot of choices for that."
Many of the Circle L employees have been with the company for years, and Lagasse said they are all cross-trained to work in any part of the store. When they begin selling a new product, the employees learn about it so they can best help their customers.