As we kick off a new year and a new decade, we spoke to some of the VIP dealers who have kept their businesses relevant and growing. We asked for their best advice, and they willingly shared some of their top tips on tactics they have used to keep their business relevant.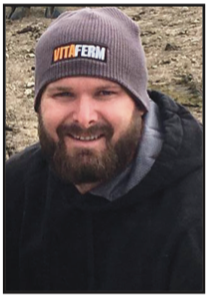 Tyson Basore, Basore Cattle Company, Deepwater, Missouri
"One thing we try to do is keep ourselves out there in front of the customer. We give a lot of hats and shirts to customers and potential customers to keep our name out there. We also hit up a lot of local bull sales and other events in the community where our customers are so we can have that face-to-face interaction. We've used social media through Facebook quite a bit and have also run radio ads."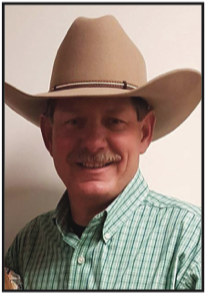 Jackie Coltrane, Coal Valley Feeds, Cherokee, Kansas
"There's only one way to stay relevant. People don't stay with a product; they stay with a face. The way we maintain stability is by gaining our customers' trust and through customer relations. If they trust you, they will contact you when they have a challenge, and they will trust the advice you give them."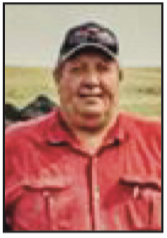 Keith Micke, K Triangle Feed, Glendo, Wyoming
"I try to stay involved and like Britney Creamer once said, I'm a walking billboard. I never leave home without a VitaFerm jacket, cap or gloves. And I always have gloves to pass out when the weather is cold. But the biggest thing I do is make time for my customers and potential customers. The other day I was out with new customers and asked if I could see their cows. They were tickled pink. They said they had never had any type of salesman ask to see their cattle. In addition to making time to spend one-on-one, being seen at the county fairs in my area is important, and I always have a booth at the state fair. I run short spots on my son's football and basketball games' broadcasts. Ashley Fitzsimmons has helped me with a flyer in the Wyoming Livestock Journal for a few months, and I have recently started using Promoboxx on Facebook. Word of mouth is still important, and if I see a long-time customer around someone who is interested in the product, I'll ask how they like their mineral. Hearing positive reviews from a current customer is a great way to build trust around here."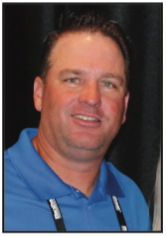 Mark Rohr, Proven Sires Services, Hays, Kansas
"Proven Sires Services' success in growing our business relies primarily on customer relations. Our customers depend on us and VitaFerm ® to make the right choices for their operations. If the right choices are made, and the product is successful in their programs, then PSS and VitaFerm are successful in gaining the trust of those customers. These success stories then attribute to the growth of PSS by word of mouth, in and beyond the community. All of this, however, could not have been accomplished if it hadn't been for a great product and a BioZyme® team to back up the product and its dealers."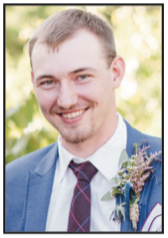 Hunter Morris, Twin Rivers Vet Supply, DeKalb, Texas
"Getting out there and hustling. Seeing what the customers' problems are and how you can help solve those problems with a great product and great customer service. Without customers, there's no business."
According to these five dealers, building strong customer relationships is the key to staying relevant and prospering in their businesses. Stay in front of your customers, learn the best way to engage with them, and offer some swag in the form of shirts, caps, jackets and gloves to stay top of mind, too. Communicate with them – use radio, social media and get out and interact with them at industry and community events. Staying relevant is vital to your growth this year and in the years to come.