SURE CHAMP + VITA CHARGE WILL HELP YOUR CUSTOMERS #PREPTOWIN
#PreptoWin applies to more than just the showring. As the makers of Sure Champ® and Vita Charge® products that help livestock exhibitors prepare their animals to excel during times of stress like traveling, being in different environments and climates and also times of transition, BioZyme® knows how important it is to help young people #PreptoWin in life as well.
This month we want to spotlight several products and programs available to exhibitors to help them move from the barn to the backdrop – and that backdrop might be with their winning animal or a winning speech.
#PREPTOWIN IN THE RING
Sure Champ is a line of livestock show supplements that work proactively to assist with the challenges created by the show environment. Sure Champ uses only the highest quality components and proprietary ingredients to generate high-yielding results.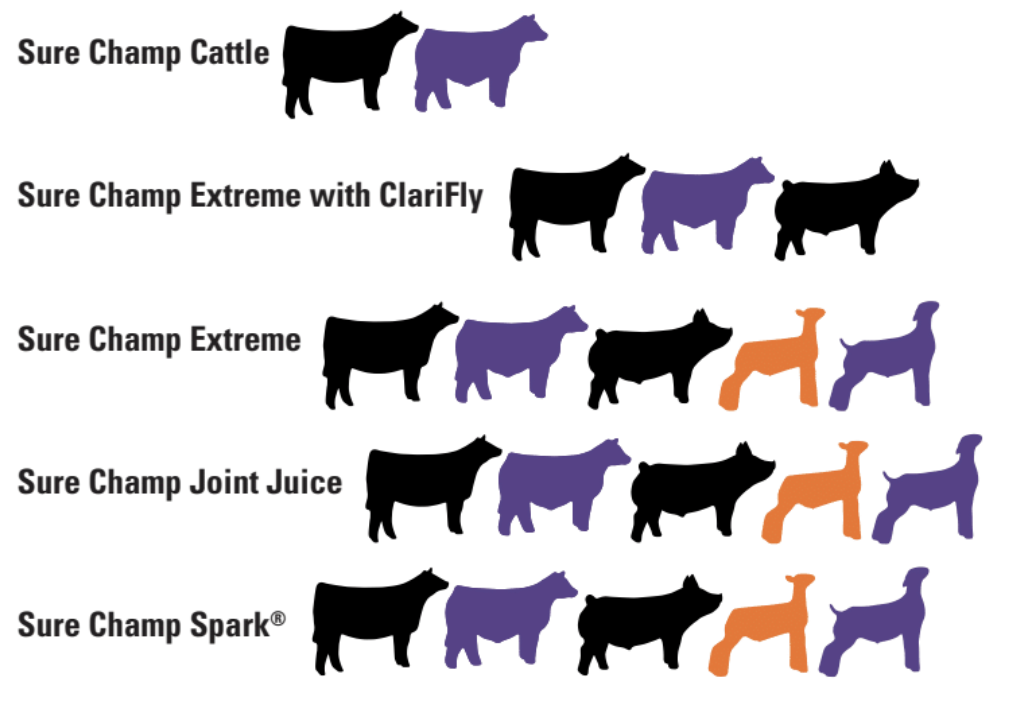 #PREPTOWIN ON THE ROAD
Vita Charge is a perfect complement to the Sure Champ line prior to travel, when you're on the show road and when you get back to your home barn. Vita Charge is a fast-acting, multi-species supplement for use during stressful times when livestock need protection or assistance in recovery. The products offer versatility in many forms making application easy, depending on what is best for your animal.
Vita Charge Liquid Boost, Vita Charge Gel, Vita Charge Clench Gel & Vita Charge Climate Control Gel

#PREPTOWIN IN LIFE
Sure Champ offers a variety of resources to help young people succeed outside of the showring as well. Sure Champ in the Classroom is an online portal for beginner and experienced exhibitors, parents and teachers to learn. It offers basic tips about animal selection, care, nutrition and preparation. It also provides blog posts about preparing a cover letter and resume, getting ready to give a speech and even offers several how-to videos for cattle and pig care. Of course, the Sure Champ Classroom is also home to the very popular "Mark That Card" series, providing judging classes, with placings, cuts and reasons.
#PREPTOWIN THIS SUMMER
It won't be long, and our team will be hitting the road for its Sure Champ Summer Tour, where we are excited to work with several youth organizations across the country to support several Junior National Shows. This is a great way for us to engage and interact with the future.We also hire interns each summer to help us promote our products at the various events, just another way that we are giving young people an opportunity to explore a career path. This summer you can find us at:
•The Exposition – Des Moines, IA
•Maine/Chi Junior Nationals – Louisville, KY
•Charolais Junior Nationals – Grand Island, NE
•Simmental Junior Nationals – Madison, WI
•Hereford Junior Nationals – Louisville, KY