Webster defines success as a "favorable or desirable outcome." This group of dealers epitomizes that success, growing their sales significantly over the past year. But success doesn't just happen. Ask any one of them, and they will attribute their success to having a great product, providing top-notch customer service and having great people to work with – customers, employees and BioZyme® support.
Tappen Farm Supply
Tappen, North Dakota
For Kurt Bodvig, owner and manager of Tappen Farm Supply in central North Dakota, the combination of a great product from a reputable company and having product readily available is what continues to sell BioZyme to his customers. In his small community of approximately 200 people, there are probably 10 different people who sell animal nutrition products, so keeping customers happy is important.
"Most guys are happy with the product, and as long as they are happy, we are happy," he said.
In addition to tracking what his customers use and keeping inventory for them, the feed store hosts an annual producer meeting each February, with the assistance of ASMs Dorothy Orts and Katelyn Wendel. Producers enjoy a good meal, and the chance to visit one-on-one with the ASMs to learn more about the products and their benefits, Bodvig said.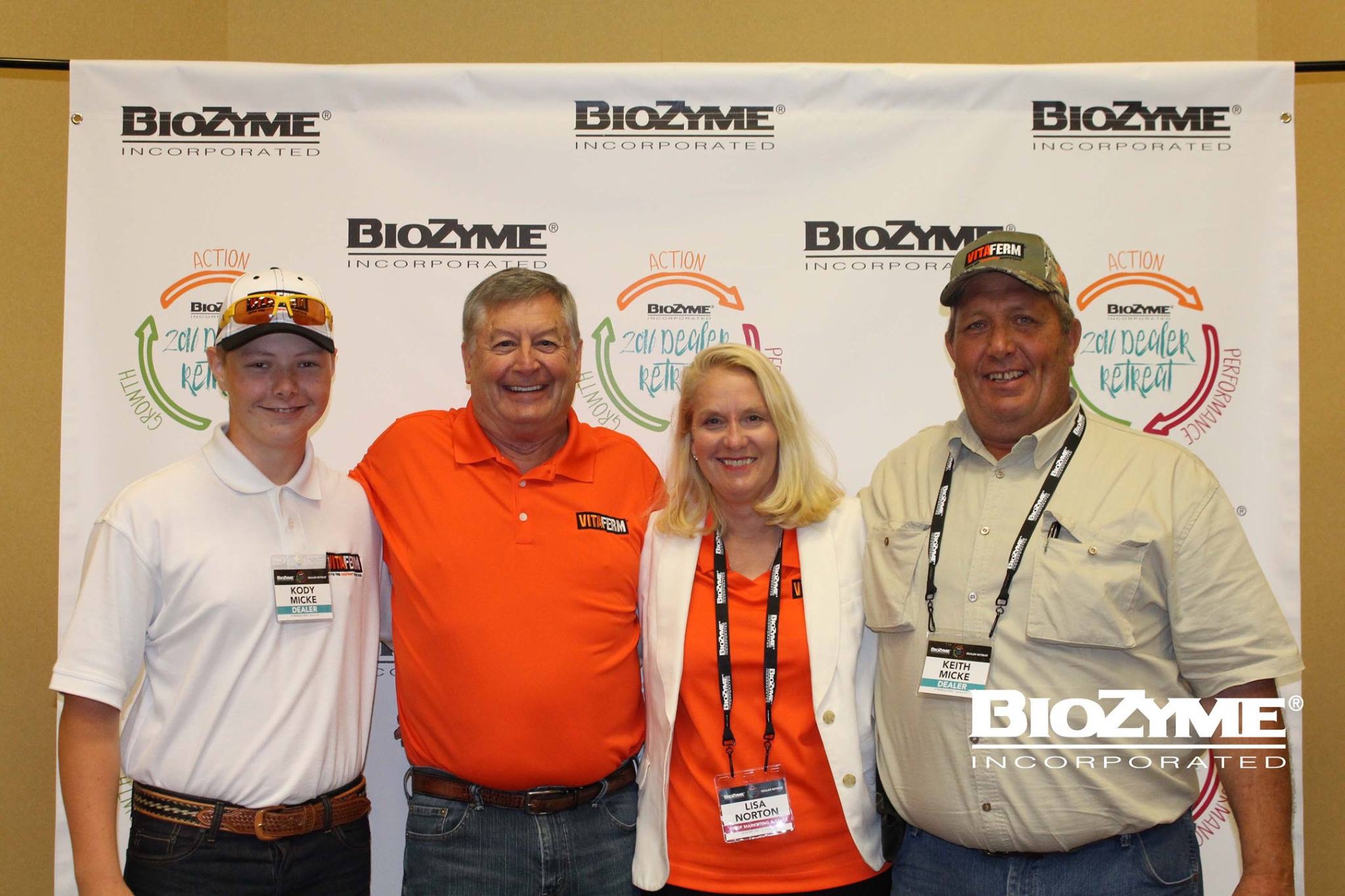 K Triangle Feed
Glendo, Wyoming
Keith Micke, Glendo, Wyoming, is a dealer who uses his resources to their full potential, and he never gives up. He says the tools that BioZyme® offers dealers, from the online dealer center to the staff who help him over the phone and in person, are valuable to his success.
"Their nutritionists have come out for producer meetings. And ASM, Britney Creamer has come and helped me at various shows around the state, including the Wyoming State Fair, where she even brought fresh peaches to share with customers," Micke said. "The folks at BioZyme are great people, and you need to use them to benefit your business."
He also mentioned the online record keeping tools are valuable to track previous sales, maintain a mailing list and see what products customers ordered at certain times of year. But perhaps just as important as the resources BioZyme offers, he appreciates that it is a family-oriented business that strives to help producers succeed.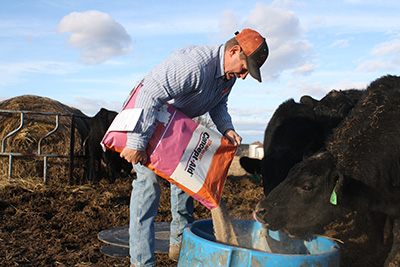 Coal Valley Feeds
Cherokee, Kansas
Jackie Coltrane is passionate about the livestock industry. It doesn't matter if he's telling you about his three-generation Angus seedstock operation, selling semen for Select Sires, or representing BioZyme, his excitement for helping others succeed can't be masked.
"Having a product that does what it is supposed to do and a company that will support you are the best parts of being a BioZyme dealer," Coltrane said. Coltrane gives respect to his ASM John Jeffrey and Erin Creason, Inside Sales Coordinator, for helping him with any questions he has, and continually providing him information.
"Erin is a huge asset to us, as she fills our artillery with educational materials to pass on to customers and potential customers," Coltrane said.  He added that she is readily available via phone call or text and always responds promptly to his inquiries.
Another resource that Coltrane appreciates is the product education they provide. With so many products, he said it's nice when they put out new research or educational material so he can best help his customers find the product that will best fit their needs.