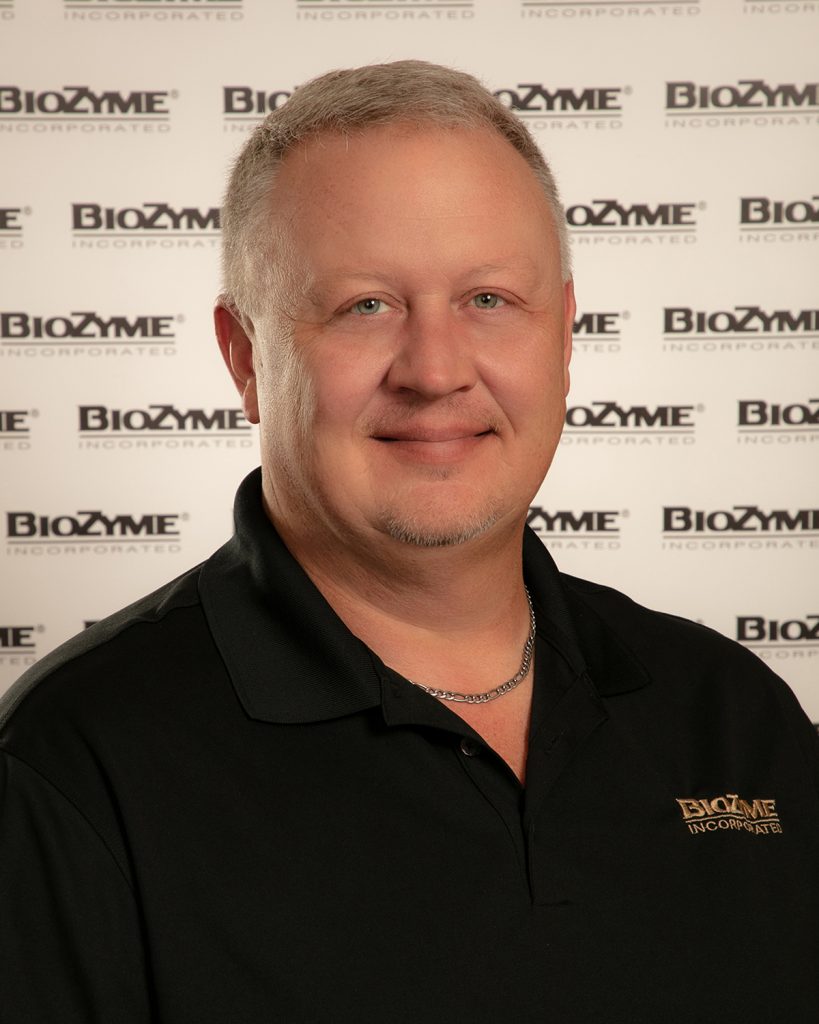 Mark Holmen, Lanesboro, Minnesota, has joined the sales force at BioZyme® Inc., as an Area Sales Manager. In his new role, he will represent BioZyme working with dealers, potential dealers and end-users in Minnesota and Wisconsin.
Holmen has an extensive background in the livestock industry. He was the fifth generation to be raised on his family's farm and is currently raising the sixth generation, his two sons on that same farm, where they raise Angus and Red Angus cattle and show pig prospects. He has worked the past six years in the beef genetics business. He is a graduate of the University of Minnesota – Saint Paul and was a member of its livestock judging team.
"Mark brings a positive attitude and a strong work ethic to this position, as well as a diverse understanding of the beef and dairy businesses. These traits combined with his eagerness to help all producers and dealers succeed will make him a tremendous asset to BioZyme in Wisconsin and Minnesota," said Mike Wadle, BioZyme Director of National Sales.
As an Area Sales Manager, Holmen will continue to offer dealer support and grow business within his territory through education and promotion of the BioZyme product lines. He will help conduct meetings and represent the company at trade shows while helping end-users meet their goals.
"It doesn't matter how good producers' genetics are, if their nutrition is lacking, they are going to have challenges. I'm looking forward to using my diverse background in production, reproduction and nutrition to help them identify different problems on their farms and help them find success in their programs," Holmen said.
Holmen and his wife, Becky, have two sons, Ryan a high school senior, and Carter a high school freshman. They have recently refurbished a 150-year-old home on their family farm, where they enjoy raising livestock. Holmen enjoys community involvement and was recently elected to his local school board. BioZyme is known for its supplement brands VitaFerm, Sure Champ®, Vita Charge, DuraFerm® and Vitalize®. The company also manufactures and markets Amaferm®, the key additive in all its supplements. For a list of BioZyme Area Sales Managers, visit https://biozymeinc.com/our-staff.